Its pretty frustrating being a fan of Microsoft products and living outside the USA, as features often take many months or years to arrive overseas.
It seems however that Microsoft has been listening to the increasing protests from the majority of their user base who are not based in USA.
Marcus Ash, Group Program Manager for Cortana on Windows Phone, tweeted:
@MSFTY @mechMouni Expect to see this change. And we will get you an answer on when Cortana can flip a coin in the UK.

— Marcus Ash (@marcusash) October 31, 2014
In turn Mouni Reddy, part of the Cortana team, tweeted that the issue is slightly more complicated when it came to Cortana, due to the need to also record voice clips.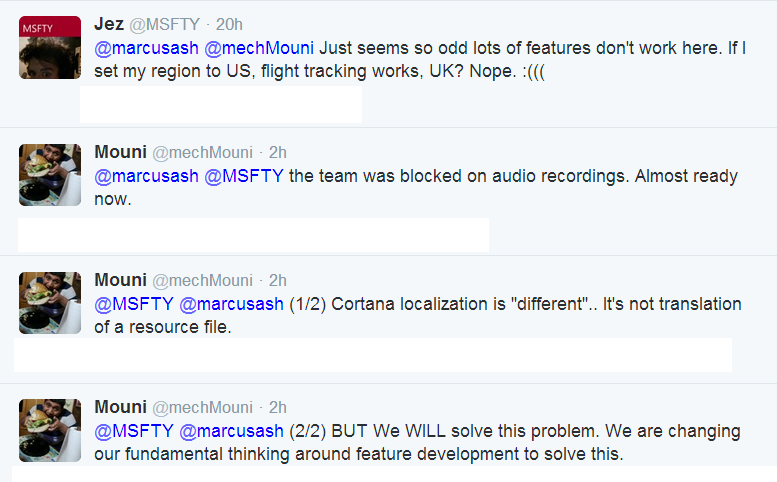 He did however say they will solve this problem by fundamentally rethinking feature development.
Hopefully Microsoft will start thinking international rather than US first in the future.
Via Neowin.net