Earlier today, a bunch of new a couple of pictures of the Lumia 950 XL aka the Cityman was leaked. The pictures weren't really good and didn't really show off much of the device. However, a Chinese leaker has just posted a new picture of the Cityman showing off the device in all its glory. Take a look:
Gallery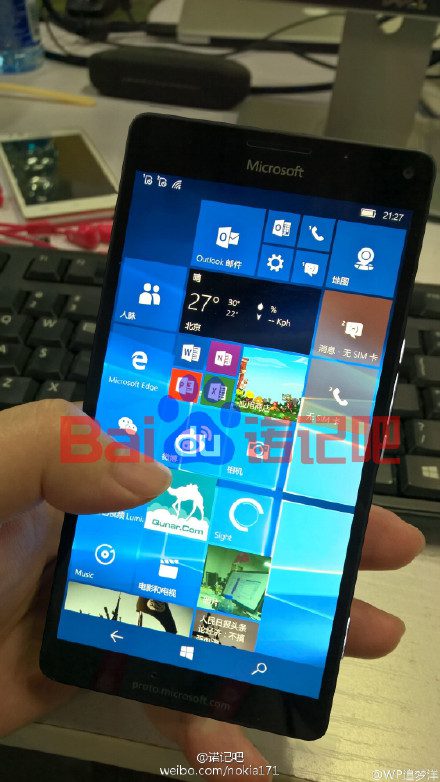 ---
From what we can see in the picture, the device does indeed look pretty sexy. In case you missed it, here's the reported specs for the Microsoft Cityman:
Cityman will  come with a Matte White or black polycarbonate body, 5.7 inch WQHD (1440×2560) OLED display, 64-bit Octa core Snapdragon 810, Windows Hello, 3GB of RAM, 32GB of internal storage, 20MP PureView rear camera with triple LED flash, aluminium side buttons, 5MP front facing camera, 3300 mAh removable battery, Qi wirless charging and USB Type-C.
What do you think of the Cityman? Discuss in the comment section below.