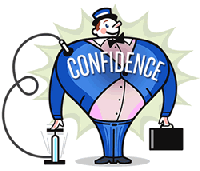 Microsoft's Chief Information Officer, Tony Scott, has been talking to Business Standard in India, and he sounded pretty confident about Microsoft's chances in the mobile space.
Noting no-one else has the breath of services or touched as many consumers in as many ways as Microsoft, he also noted that Microsoft has a history of displacing incumbents.
Lotus 123 was the dominant spreadsheet at one point of time; a different browser was the interesting one at one time. So, Microsoft has become the player of choice. This speaks of the breadth and amount of R&D that Microsoft does – We spend $9 billion on creating products and new spaces every year. So let's have some fun.
He called the domination of the smartphone word by players like Android, Apple and RIM a temporary issue.
I think it's a temporary issue. I don't put a lot of face and snapshot and time into what is going on. On a global basis, I see what is growing and what is shrinking. Text messaging is the fastest-growing on simple phones part of the mobile market. That's where growth is. The smart phone part of the market, or the premium market, is in the downward part of the market. It will not be there for a long time in the future.

People want something that's simple. The design goal for the Windows Phone 7 is that with rich experience you get simple stuff easily. Great keyboard or touch or both – so you can have that. It is too early to talk about dominating, but I'm excited about it. Android coming into the market says there is room for more innovation and we see ourselves playing a role in that space. People talked about the iPhone and thought that was the end of the world for OS. Windows Phone 7 will prove there is more room for innovation.
Read the full article at Business Standard here.
Does Microsoft have reason to be confident? Let us know below.