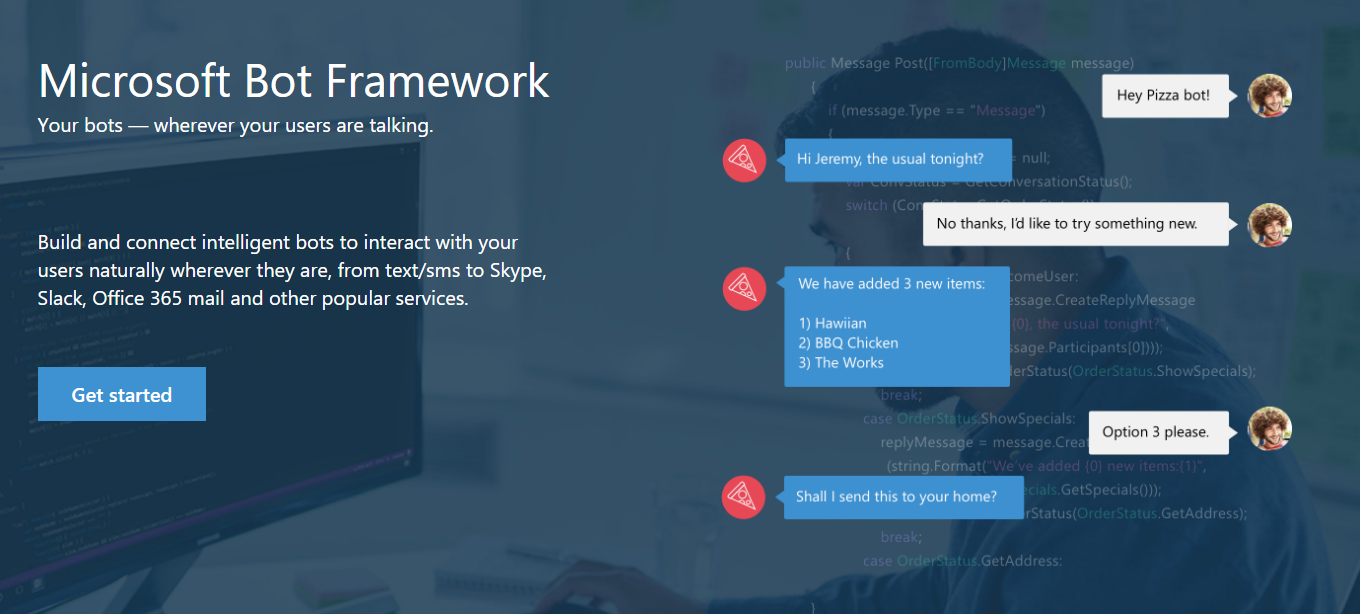 Back at Build 2016, Microsoft introduced its Bot Framework — allowing developers to build bots easily for any platform, including services like Skype, Slack, Messenger, and Telegram. Over the past couple of months, Microsoft has been updating Bot Framework quite frequently, adding new features for both developers, and users. Yesterday, the company released another update for the Bot Framework, but it's mostly for developers. That's because the company is adding a couple of new APIs which will allow developers to create some intelligent bots.
Firstly, Microsoft is bringing the Computer Vision API from its Cognitive Services — this API will basically allow developers to make a bot which can describe an image by itself — kind of like Microsoft's Project Murphy. In addition to the Computer Vision API, Microsoft is bringing Bing's Speech API and Image Search API to the Bot Framework. With the Speech API, bots will simply be able to take an audio file and output it as a text — apparently, Cortana also uses the same services for speech recognition, so this is definitely a very neat API. And lastly, Microsoft is adding an Image Search API which will be able to search the web for images and provide suggestions like similar images, image metadata, and more.
If you are a developer, you can get started with these APIs on Bot Framework today. And if you would like to know more about the service, just head over to this link.