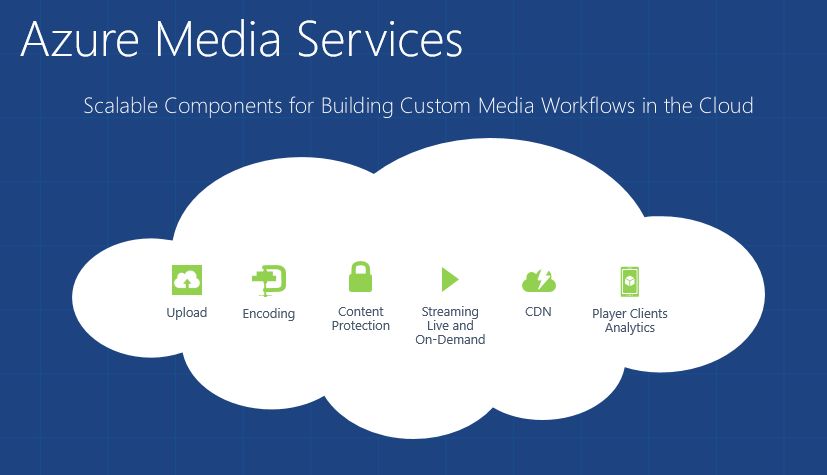 On the Azure blog Anil Murching, Senior Program Manager, Azure Media Services, has announced that Microsoft has started conducting trials of HEVC encoding and delivery in Azure Media Services.
HEVC/H.265 is a high efficiency codec which enabled a 50% bitrate savings over AVC/H.264 at the same quality, critical to enable delivery of video at ultra high definition (UHD) and beyond.
Microsoft's new HEVC encoder is built on the same platform as the Premium Encoder and offers the following new features:
HEVC encoding at UHD/4K resolutions, including 4096×2160 pixels at 60 frames/second
Support for high dynamic range (HDR) content via HDR10 Media Profile with bit depth of 10-bits per color sample, BT.2020 color primaries, encoded at HEVC Main 10 Profile
The encoding process would be very similar to that using the Premium Encoder and mezzanine files can be encoded to HEVC video/Dolby Digital Plus or AAC audio, and stored as ISO MP4 files. These can subsequently be dynamically packaged into MPEG DASH, streamed to devices, such as 4K TVs.
TSUTAYA, a video rental and online VoD service company based in Japan, is currently testing such a workflow, and Microsoft is accepting applications from other services who are interested in the trail. This interested can contact Microsoft at ams-uhdsup@microsoft.com.