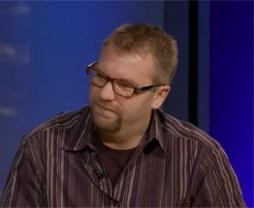 A week ago we had Nokia's VP Ukko Lappalainen admit to marketing mistakes for the Nokia Lumia range, and today we have Aaron Woodman, Director for Windows Phone joining the corporate hair pulling and cloth ripping.
Speaking to AAWP at MWC 2012, Aaron said:
I'll be really direct. We haven't figured it out yet. We've tried working with operator, we've tried aggressively working with OEMs and now we're resolved to the idea that we are going to have to do it ourselves. It is not a function of whether are capable of doing the marketing, but it is a difference of what they market and when they choose to market.

OEMs choose to market, and I'll put Nokia aside here for a second, but generally device manufacturers tend to be very descriptive and specific on the device itself. And that doesn't drive broad category understanding or demand for the platform or category. Familiarly with the operating system features or differentiators just don't come through.

So, to me, it's a statement that says we haven't cracked it yet. And I think, in order to crack it, we are going to have to spend aggressively from Microsoft directly. My bet that is where we go, we have not made the final decisions yet.
Aaron goes on to talk about being more aggressive in marketing the OS, especially as referenced by the #SmokedbyWindowsPhone campaign.
The second thing is we have to get aggressive. We have been very soft love and very kind in our descriptions and brand orientated. We do not have to be mean, but we need to start picking a fight, and that's what we're going to do. But which fight? We have had a lot of debate over this… 'our product is more beautiful, our product is easier…', but the challenge with those in their subjective in nature… so by landing on speed as a key differentiator it becomes demonstrable. So we have this intent to redefine making speed practical… not chipsets and bus speeds and memory speeds, not about specs… but what a human tries to do on a phone, how long it takes. And it really is something that is expressed in bringing this user interface and design metaphor to Windows Phone.
Of course as a blogger and Windows Phone user I believe I am supremely qualified to giving Microsoft advice on this subject of marketing Windows Phone.  To sell the phone Microsoft needs to connect it to their other successful services, and sell the phone as a Microsoft, not Windows Phone.
This means advertising each feature separately – have adverts for Office integration in Windows Phone, separate ads for Xbox integration, and others again for Messenger, each targeting a segment of the real world, rather than the hipsters they always seem to be going after.
To sell a Windows Phone, the ads need to convince buyers why having Microsoft on their phone is a good thing. Flipping tiles are not going to do it.
In short, its not the UI, but the services which will sell the phone.
I am sure our readers have their own opinions on the best way of selling Windows Phones to millions of customers. Let us know in the comments below.