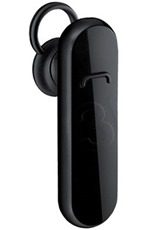 Microsoft may be getting ready to release a new headset, with the Microsoft BH-222 passing through the Bluetooth SIG.
The device has earlier paid a visit to the FCC, where its form factor was revealed.
It appears to be a mono headset similar to the Nokia BH-110 (right) but interestingly with very wide support for Bluetooth protocols, including A2DP, AVRCP and also voice recognition activation.
The later has always been rather hit and miss with Windows Phone, but with Cortana in Windows Phone 8.1 now such a key element I cant help but feel this Microsoft accessory will soon let us all get our Masterchief on while going around our day to day lives.
See the data sheet after the break.