Today, with the Apple Watch, Apple defied expectations by not only not setting a new trend but by being behind the trend with their rectangular abomination.  When Microsoft releases their long rumoured smart watch, they need to do a lot better.
Microsoft is reported to be working on its smart watch. The company's smart watch has been leaked couple of times and if the reports are accurate, the company will reveal its smart watch later this year. However, Apple today revealed its own smart watch just a few hours ago, and to be honest, they messed up.
The UI of the Apple Watch is confusing, and it is full of bloatware even before 3rd party developers  managed to get their hands on it.
The touch screen device includes the incredibly superfluous feature, the "Digital Crown", which is used to scroll, zoom, and navigate the user interface. There is also a "neighborhood" on the app browser, which is much more confusing. There is also a feature called "Glances" that shows info about various things, just like Google Now Cards.
Apple appeared to have forgotten one of their most important lessons – sometimes it is more important what you leave our rather than what you put in.
Even worse than the cluttered and confusing user interface, the design of Apple Watch is childish. Of course, the some models (there are 18 altogether!) of the Apple Watch looks a bit more beautiful than the main model of Apple Watch, but most of the designs bear a striking resemblance to the plastic iPod Nano of 2010.
Microsoft needs to do better.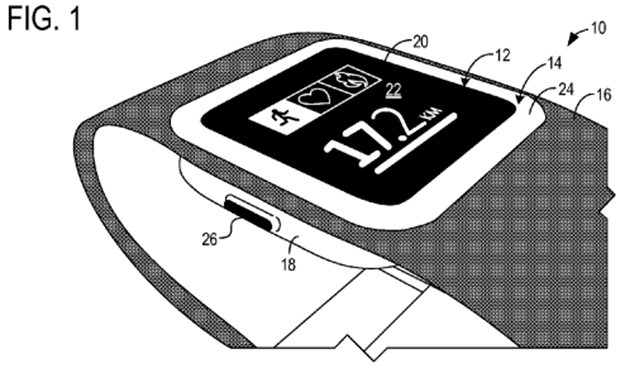 There are a many smart watches available in the market right now and to beat them (especially the very attractive Moto 360), Microsoft needs to unveil a groundbreaking smart watch that both looks beautiful and works well.
But, what exactly do we expect from Microsoft's smart watch? Well, quite a few of things.
We highly expect the smart watch to work with every smartphone or at least iOS and Android. Of course, it will work with Windows Phone. This will also help the company to gain more market share as their addressable market will be a lot larger.
Microsoft is mainly a software company and as its new CEO, Satya Nadella said, "mobile first, cloud first". So we would love to see several cloud features on the Microsoft Smart watch.
Other than the basic features, we expect to see Cortana on the smart watch. Cortana for Windows Phone is truly the most personal assistant and it is still in beta — which means Microsoft will improve it over the upcoming years. It's worth noting that the Apple Watch comes with Siri as well but as it doesn't integrate with most of the apps, this might be a good features to have in Cortana (on Microsoft smart watch). Developers can already integrate their apps with Cortana on Windows Phone, and it would be useful to access features of those apps from your wrist.
A Simple UI is one of the most important things consumers care about while buying devices like a smart watch. If the UI is full of bloatware, consumers can hardly use it or they need a lot of time to get used to it. To address this Microsoft should definitely make the smart watch's UI clean and simple.
Google has done a great job to make Android Wear's UI simple and easy to use. The company has made Android Wear completely opposite of Android, there isn't much customization available and it is simple. On the other hand, Apple Watch is full of bloatware — opposite of iOS. However, Windows Phone already has a simple and clean UI that most of the consumers who own it love, so they are off to a good start already.
The Apple Smart watch is the most expensive smart watch so far. It costs a hefty $349 and you'll need to own a iPhone to use it. There is also a larger version of the smart watch, which means it will cost a bit more than the smaller version. However, we do expect a cheaper smart watch from Microsoft. According to previous rumours, Microsoft's smart watch won't cost more than $300, meaning that it will be priced under $280-$250 — which is pretty much the same as the other smart watches.
Of course, Microsoft might have already planned the features of its smart watch. But as I noted, if the company wants to beat the other big boys of the market, they need to bring a ground-breaking product.
What do you want to see from the Microsoft Smart watch? Share your thoughts bellow.