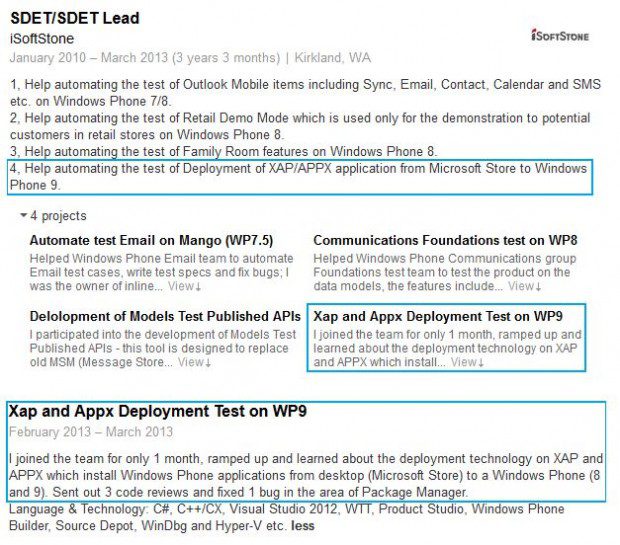 It is not anything surprising! ! An employee's LinkedIn profile has revealed some references to the next major version of Windows Phone. Windows Phone Test Services team is working on Windows 9 OS with Nokia, HTC and Qualcomm devices. It may be a typo from that engineer, but it is highly likely that Microsoft may call the next version of Windows Phone OS as just Windows 9 OS. Before Windows Phone 9, Microsoft is working on an update for Windows Phone 8 devices codenamed Windows Phone Blue.
Another Microsoft Gold Partner employee's profile references to next version of Windows Phone as Windows Phone 9 as you can see above.
Update: Post has been updated on request from concerned parties. Read more at the source link below.
Source: MSFT Kitchen