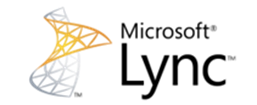 It comes as no real surprise, but it is reassuring to see that Microsoft is working on bringing over the software that made Windows mobile particularly suitable to enterprise to Windows phone 7, an OS Microsoft emphasized was intended mainly for consumers.
The job posting (after the break) confirms Microsoft's intent to bring Office Communicator Mobile to Windows phone 7. The corporate communication software has recently been renamed to Microsoft Lync and supports features such as "instant messaging, audio, and video, as well as collaboration tools such as application sharing, screen sharing, attachments, white board, polling, and PowerPoint slide presentation."
Interestingly features of the software, including VOIP and SIP, are not natively supported by Windows Phone 7, unlike Windows Mobile, suggesting the developers will have some work to do, and may even lay the foundation for 3rd party software to access these features also.
Read the full job post below.
Are you passionate about mobility? Interested in enabling communication scenarios on the latest devices for Windows Phone 7?

If so, the Office Communicator Mobile Test Team is looking for you to help us bring the next-generation communication and collaboration solutions available in the desktop version of Office Communicator to the Windows Phone, including Presence, Voice, Instant Messaging, Location, and much more!

In addition to standard Software Design Engineer in Test responsibilities, we are looking for someone who will take ownership of UI and API automation for multiple feature areas of Communicator Mobile, develop infrastructural tools used by our Performance team as well as other teams in our division, and analyze customer feedback to drive improvements into the product.

The successful candidate will enjoy ample opportunity for engagement with other testers and test teams, as well as an array of challenges in delivering test scenarios, infrastructure, and long-term automation solutions for the next generation of Windows phones.

Qualifications:
• 5+ years Object Orientated Programming in languages such as C#, C++ or Java
• 2+ years test related experience in one of the following areas, writing test plans, test automation, defining test strategies
• Excellent Communication Skills
• Able to provide critical input into team strategy, priorities and engineering best practices
• Demonstrated passion for building quality products for customers
• Creative problem solver
Additional Preferred skills but not must have:
• Mobile Software Application Development
• SIP (Session Initiation Protocol)
• Experience developing shared tools used by multiple teams

Integrating the experiences you associate with the computer into the work you do on a mobile device has the power to fundamentally change the way the world communicates. Don't miss out – send us your resume today!
Read the job post at Microsoft here.