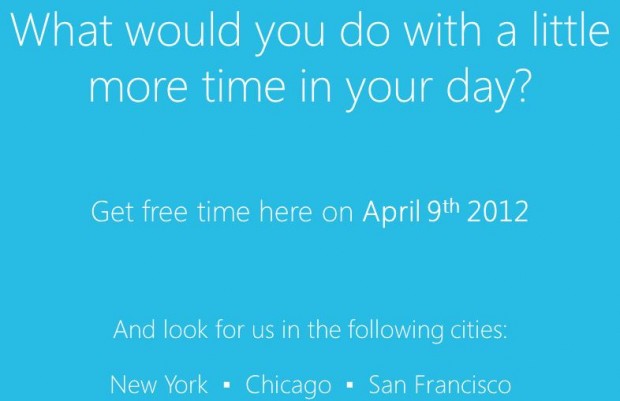 Microsoft Windows Phone team is organizing events in New York, Chicago and San Francisco on April 9th. They have just published a teaser site with the above info. I guess it will be to celebrate the launch of Nokia Lumia 900 on AT&T. What do you think ?
Visit www.freetimemachine.com for this info.
Update: From looking at the source of the page it appears the page will be a contest, likely a Flash game, with an instant win promotion for the Lumia 900 in conjunction with ePrize.com. .
Thanks T. for the tip.