Way back in 2018 we reported on a feature discovered in the Windows 10 October 2018 Update called Cloud Clipboard.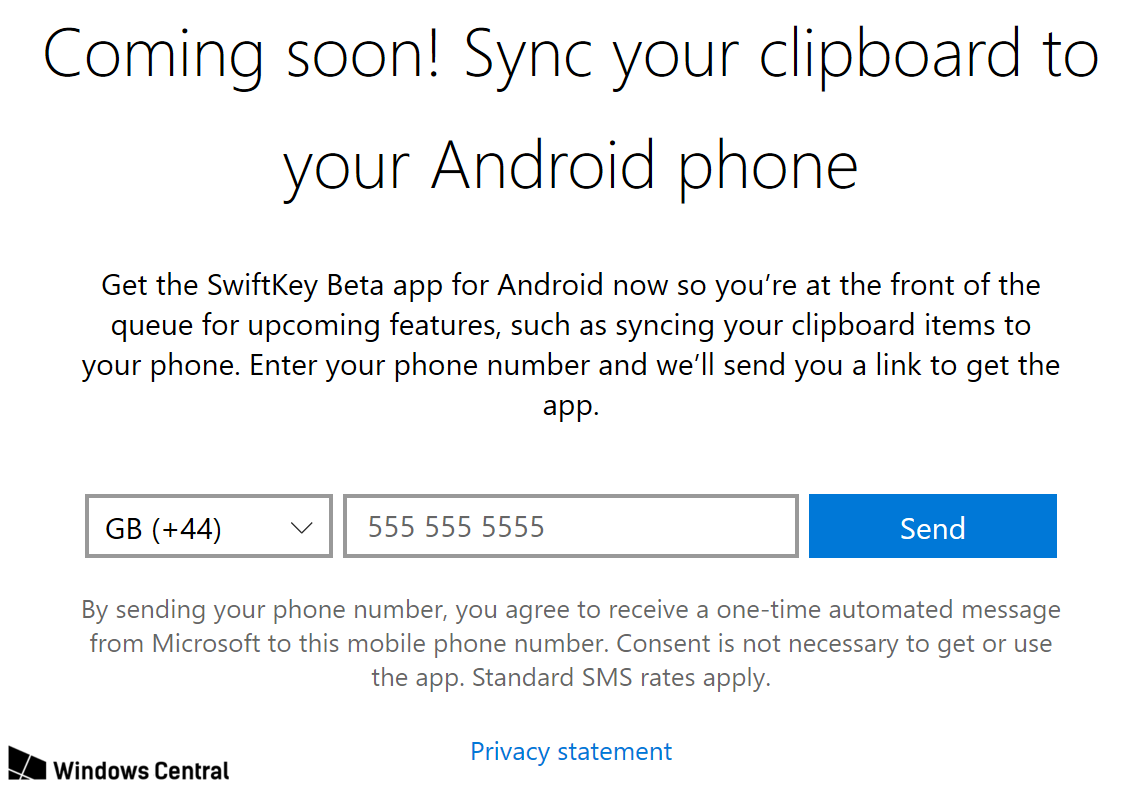 The feature would integrate with Swiftkey, which Microsoft also owned, to let you sync your clipboard across devices.
Nothing much came of this leaked feature, but Microsoft may be reviving it. Alessandro Paluzzi has discovered hidden content in the Swiftkey app which again references the feature.
The setting notes:
Sync clipboard history to the cloud

Copy and Paste text from your other Windows devices. When this is on, Microsoft receives your clipboard data to sync across your Windows devices.
Your Phone of course already offers this feature, but only with flagship Samsung handsets.
Access to phone clipboard requires special OEM integration, hence enabling it through our Link to Windows partnership with Samsung. Any feature that doesn't require special integrations we enable for all phones, such as the new 2K photo access.

— Roberto Bojorquez [Microsoft] (@bojorchess) February 15, 2020
Hopefully, this development would allow all Android users to access the same very handy feature.
Via Winfuture