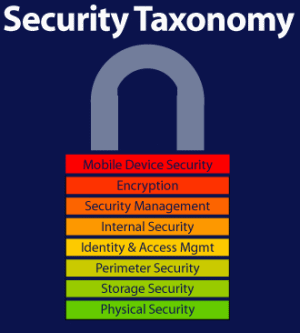 In a recent job posting Microsoft has made its intention to secure Windows Phone very clear.
The company is looking for a software Development Engineer in Test to engage in "cutting edge fuzzing technology, pentesting, and other security tools to help us ship the most secure phone the market has ever seen."
Windows Phone 7 has so far not really had any significant testing of their sandbox, and truth be told hackers have managed to work around most of the lock down features Microsoft has implemented so far e.g. the ability to jailbreak and sideload apps, and likely largely benefits from less attention, so this move is certainly welcome.
We however hope it also includes a focus on enterprise security and features like full device encryption, which are there more to reassure corporations than keep hackers out, but which are essential for enterprise adoption of Windows Phone 7.
See the full job posting after the break.
Join our team and help make Windows Phones the most secure phones on the market!

We want your passion for shipping secure devices, technical depth, drive for breaking code and finding security holes. If you're looking for your next move, or just looking to be involved in the 'next big thing' you should be talking to us. We can help bring out the best in you and you help bring out the best in our products.

The Mobile OS Platform group is looking for talented SDETs with a passion for shipping next generation of secure software for mobile phones. As a member of the security team, you will find yourself working on cutting edge fuzzing technology, pentesting, and other security tools to help us ship the most secure phone the market has ever seen. You're expected to stay at the top of all current exploits and work closely with MSEC to react to all new found exploits. You'll also have the opportunity to attend known security conferences.

Our SDETs create tools, build and run a centralized security lab, participate in threat models, and help enforce the processes that ensure our products will lead the industry in security. In this role you will be required to interface with teams across the phone division as well as across other teams at Microsoft to make sure we're sharing what we have and importing tools and processes that we can benefit from. And of course, you get to play with the latest cool new phone hardware at the same time!

We are looking for a candidate with exceptional attention to detail, strong written and verbal communication skills, knowledge of software development lifecycle, and a passion for leading our products to an unprecedented level of security. Candidates need to have a passion for security testing and a blend of experience building test strategies, technology (existing knowledge & passion to learn), and secure development practices. At least 3 years of test development with skills in C/C++ or C# are required, while experience in embedded systems, network protocols, and agile development mechanisms (e.g. SCRUM) are added benefits. A BA/BS/MS in Computer Science or related degree is strongly preferred.