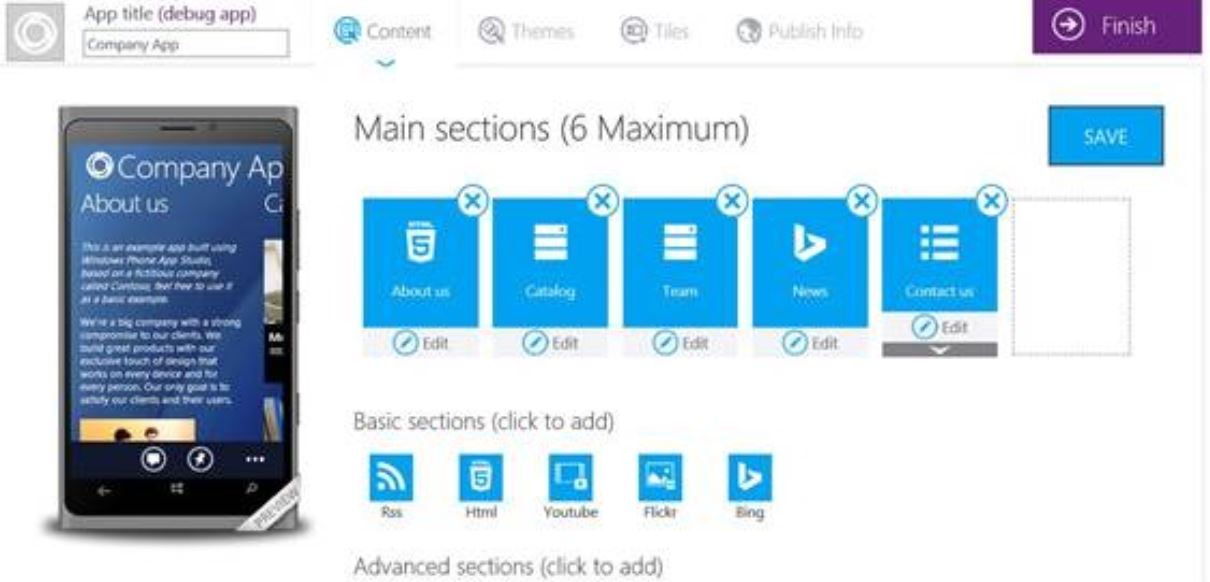 Microsoft released Windows Phone App Studio Beta last year which allows hobbyists, enthusiasts and new developers to create content-based apps from end to end, all within a web UI in few easy steps. Microsoft today revealed that 350,000 developers of all skill levels have used Windows Phone App Studio Beta, resulting in 300,000 projects and 20,000 apps published to Windows Phone Store.
Microsoft today announced a significant update for App Studio with new UI and features. Read them below,
A redesigned UI. We looked at the most-used actions and streamlined the workflow, so the tasks you do most often are faster and easier to execute.
A touch-enabled UI to help support your App Studio development work on a variety of form factors and browsers.
A rebuilt emulator, which now supports dynamic text updates, so you can see your changes on the fly.
New features: Image conversion from JPG to PNG, full-screen image rotation, and a more fluid integration of sections and data sources, increasing the usability of the apps you create.
Better structure, readability, and performance of the source code that you create using App Studio Beta. Source code structure is now based on MVVM.
New templates for businesses, for building apps quickly that showcase company and product info.
Ability to generate a full Microsoft Visual Studio project containing both a Windows Phone and a Windows 8 version of your app, to make your app available through the Windows Store on Windows 8 and Windows Phone devices.
via: Windows Phone blog