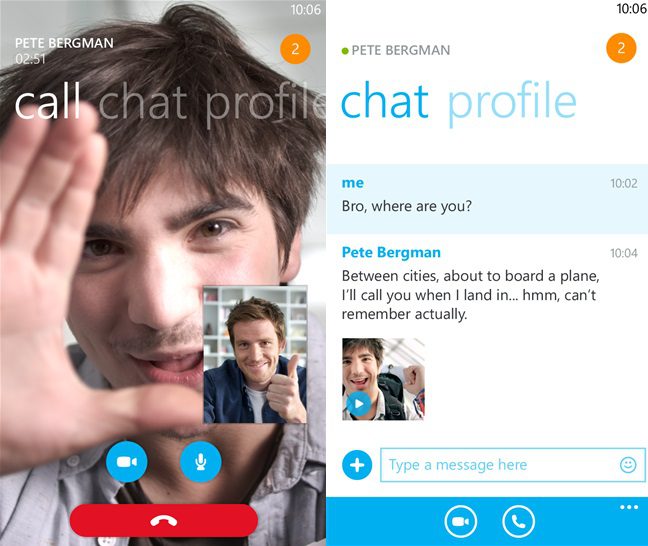 Microsoft today announced an update for Skype app for Windows Phone 8.1 and Windows Phone 8 users. This v2.21 update, you will be able to send photos to your friends and family, even when they're offline.
What's new in Skype 2.21 for Windows Phone 8.1 and Windows Phone 8:
•Send photos

You can now send photos to one or more contacts and you can receive photos from friends and family who use an iPhone (V5.0 or above) or Windows Phone 8 or Windows Phone 8.1 device. When you share photos to your contacts who use other platforms, they may receive a URL link to open the pictures. This is the first step: we're working hard to build this new photo sharing experience across all of our platforms, so look out for more improvements over the coming months

•See more conversation history

In chat view, you can now scroll up to load even more of your conversation history.

•Text mark-up

Use text mark-up such as asterisks to make your text *bold* and underscores to make your text _italic_.

•Add favorites from chat view

In chat view, tap the options button and add the contact you're chatting with to your favourites.

•Performance improvements

We're focused on building a great app that puts conversations first by working hard on performance improvements.
Update the app here from Windows Phone Store.