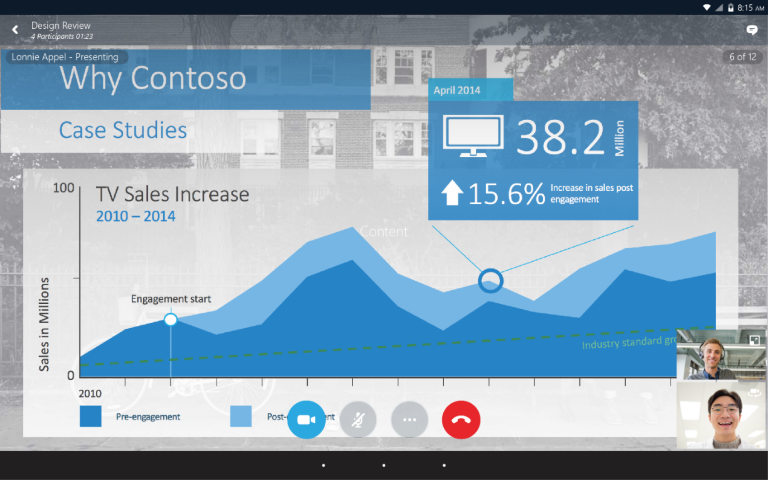 Microsoft today announced update to the Skype for Business apps for Android and iOS with ability to view meeting content on Android and improvements to the meeting experience on both platforms even when you have poor Internet connectivity.
You can now view a presenter's desktop and applications shared in a meeting on your Skype for Business app for Android phones and tablets. When viewing content during a meeting on your Android device, the meeting controls disappear, so that you can focus on the content without distractions. A light tap on the screen will bring back the controls when you need them.

On iOS app, faster content refresh now allows for a smoother meeting experience—you'll notice less delay between the presenter's view and the content displayed on your device. The latest update also reduces the app's battery consumption while you are viewing meeting content. Our test results show an improvement of up to 10–15 percent.

They have improved the ability for you to stay connected to a meeting on your iOS or Android device, even if you experience poor Internet connectivity. You now have the option to easily switch the meeting to your cellular line in case of weak Wi-Fi or data connection. The app proactively lets you know when your network might be affecting your meeting experience and provides you the option of having the meeting call you back on your configured mobile phone number.
Download the latest versions of Skype for Business apps from the Google Play or Apple Store.