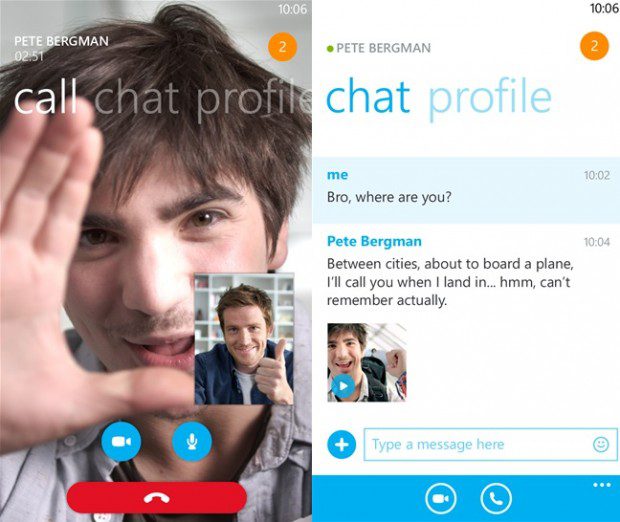 Skype app for Windows Phone devices got updated to v2.16.0.266 in Windows Phone Store. Microsoft is improving the signup/sign-in experience for Skype users. All Windows Phone users signing up to Skype for the first time on their Windows Phone will now register with their Microsoft account, the same email and password users enter when they first set up their Windows Phone. You can now link Skype account and Microsoft account within this app.
Another cool feature in this update is the typing indicator on Skype for Windows Phone. Skype is including this for the first time on mobile, so now you can see when someone is typing a message to you. They have also made the 'Mark as Read' option for new messages easier to find – you can now find the option in the Recents list view.
What's new?
– A new and simpler way to sign in to Skype. Just use the same Microsoft account you use for your phone. Already got a Skype account? Link it with your Microsoft account and we'll carry your credit and contacts over.
– See when someone's typing a message.
– General fixes and improvements.
Download it here from Windows Phone Store for free.