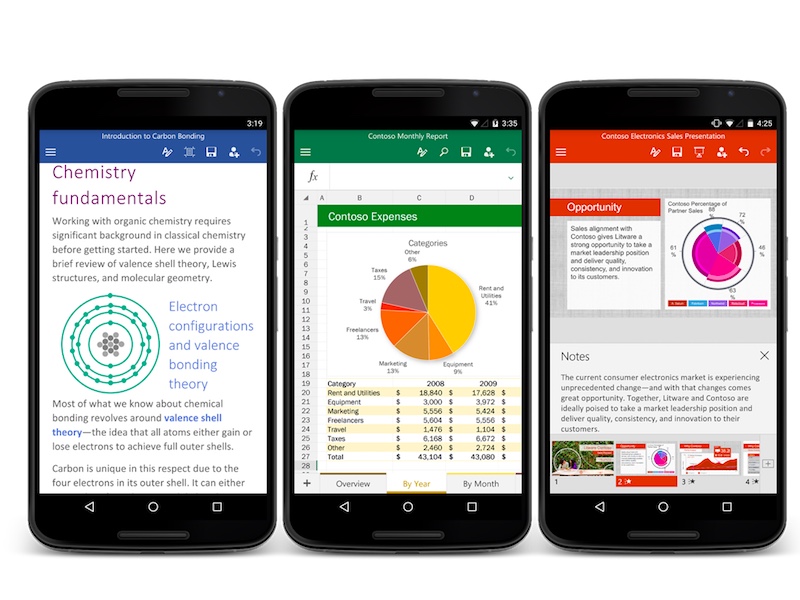 Microsoft is upgrading it's suite of Office apps for Android; that is Word, PowerPoint, and Excel, and though the update doesn't include a bevy of features, it does include some goodies.
All 3 of the apps now include a new feature called "Tell Me", which is just a basic shortcut to allowing users to search for features, commands, and actions from one search box. This seems to be the only change for PowerPoint, while Word snags the ability to merge and split cells, and Excel gets better autocomplete, and the ability to expand or collapse grouped rows and columns.
You can find the apps on the Google Play store here.