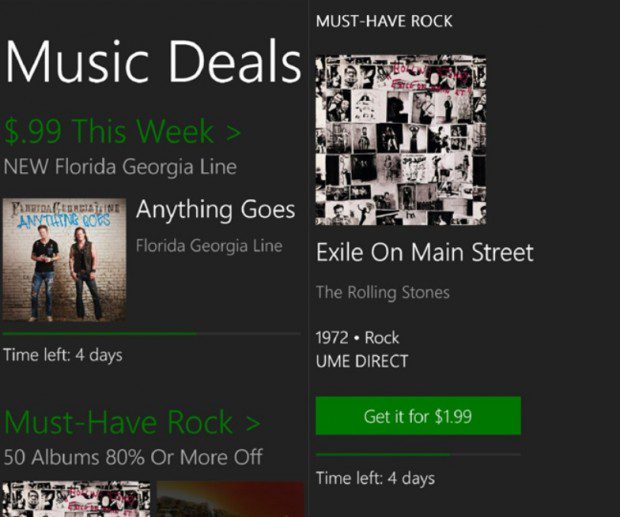 Microsoft today updated Music Deals app in Windows Phone Store to v1.3. This update includes several UX improvements and it now lists popular music apps in Windows Phone Store within the app. Music lovers can explore these new music apps featured on this app.
In this update:
-Featured music apps
-UX improvements
Music Deals gives you access to the best music at 80% or more off! Each week, you'll find a top new release for $.99, and 100 or more great albums for $1.99 or less. Music Deals will keep you informed about the latest and greatest deals.
Download it here from Windows Phone Store for free.