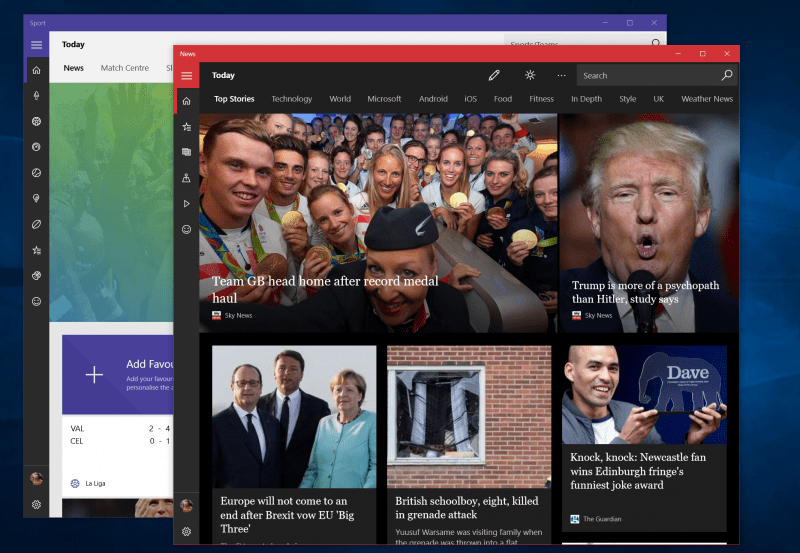 Microsoft pushed out an update earlier today to its MSN News, Weather, Money and Sports apps for Windows 10 devices.
The updates add a new dark theme to Windows 10 users of MSN News on the production ring and a slightly refreshed user interface for all apps, and  Microsoft is taking the opportunity to remind users about the recent changes to their terms of services in the Windows Store.
While the TOS relating to Microsoft's MSN services haven't been changed noticeably, we'll highlight it here since Microsoft seems to think it's important.
i. Bing and MSN Materials. The articles, text, photos, maps, videos, video players and third-party material available on Bing and MSN are for your non-commercial, personal use only. Other use, such as downloading, copying or redistributing these materials, are permitted only to the extent specifically authorised by Microsoft or rights holders, or allowed by applicable copyright law. Microsoft or other rights holders reserve all rights to the material not expressly granted by Microsoft under the licence terms.
A full list of the other changes Microsoft will be making  come September 2016 can be found here.
Download the MSN apps from the Windows Store links below.