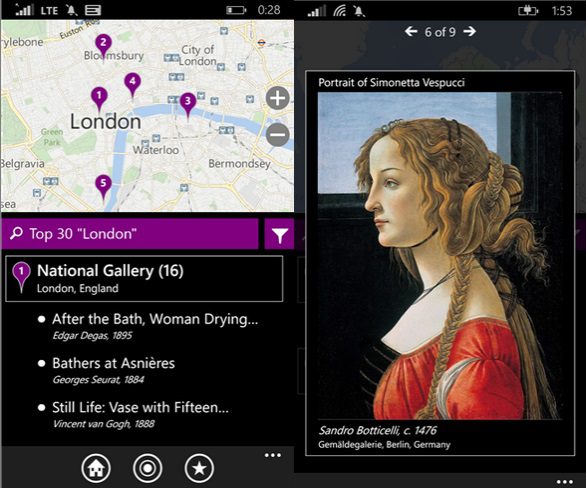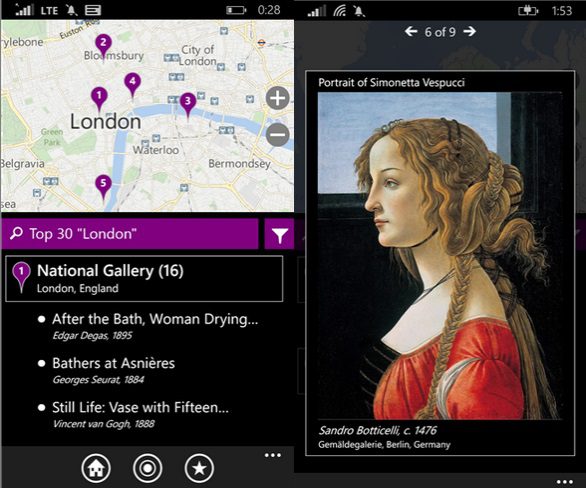 Microsoft today updated City Art Search app to v1.9.0.13 with many new improvements. With this City Art Search app, users can search over 2,200 famous works of art around the world, and see which galleries and museums they are located in. Find the detailed change log below.
What's New:
Justified text on Wikipedia previews for art and artists.
PC version has been updated. Your favorites list will now sync across your Windows Phone and your Laptop / Tablet.
Added new treatment for museums/galleries that we can't easily find artwork for. In this situation we add a map marker, but have no artwork listed. For example, the Vietnamese Museum of Fine Arts – which has no artwork listed on Wikipedia and no online art collection on their website. We also added new artwork and fixed some data bugs.
Remember if you want to see the latest artwork additions to the database, long-press the example 'Work of Art' on the Home Screen and select 'Latest Artwork Additions'.  Tapping this will show you the 100 latest additions to the art database.
Download it here from Windows Phone Store for free.