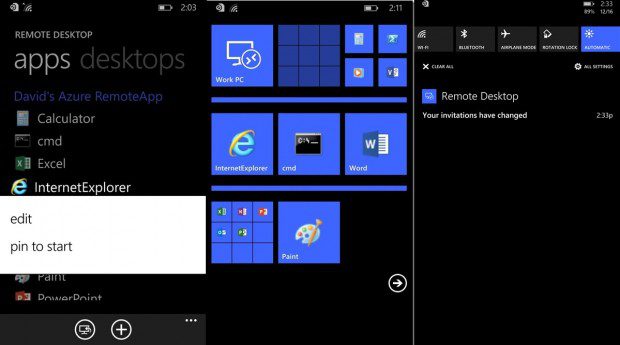 Microsoft is today released an update to its Remote Desktop Preview app for Windows Phone 8.1 devices. This update does not include the support for Remote Desktop Gateway and Remote Resources (RemoteApp and Desktop Connections) as the team is still working on these features and it is expected to be released in early 2015. In this current update, following new features are included.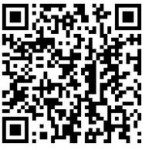 To reduce the number of steps needed to get to the apps you care about, we are adding the ability to pin apps available on your Windows Phone from Azure RemoteApp directly to your Start Screen. To get started, press and hold on one of the apps available on the apps pivot after you sign in to Azure RemoteApp and select the pin to start option.
To keep your list of apps up to date, we've enabled automatic syncing to happen while you use the app. If the list of apps available to you has changed (for example when your IT admin publishes new apps), then the list of apps on the apps pivot will be updated to reflect the changes which could include adding or removing entries.
Read more about in detail here.
Download the update here from Windows Phone Store for free.