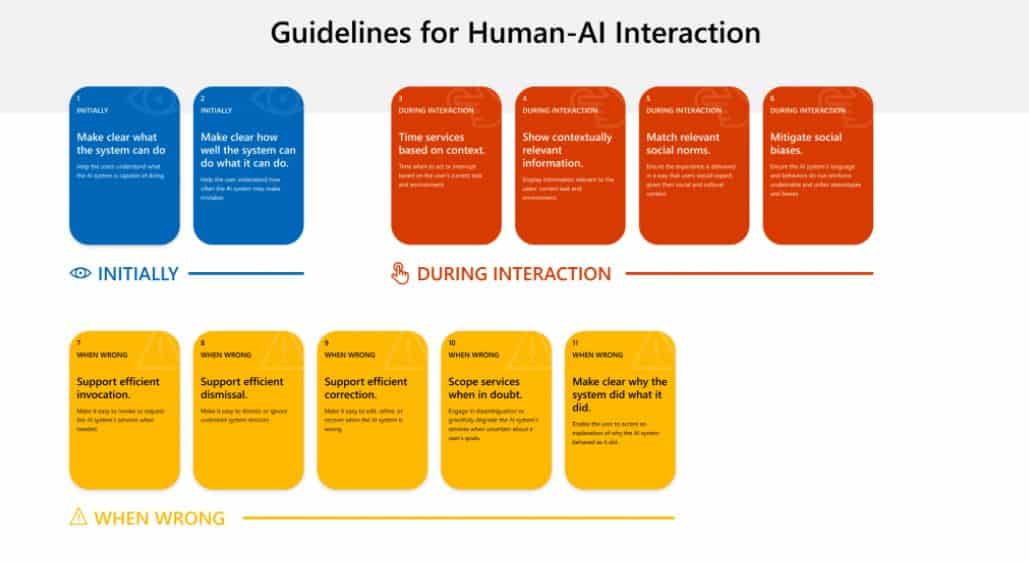 Microsoft today announced the release of the Human-AI eXperience (HAX) Toolkit, a new set of tools for creating responsible human-AI experiences. These tools are designed to help AI creators take human-centered approach in their day-to-day work. This toolkit consists of the following four components:
"Human-centeredness is really all about ensuring that what we build and how we build it begins and ends with people in mind," said Saleema Amershi, senior principal research manager at Microsoft Research. "We started the HAX Toolkit to help AI creators take this approach when building AI technologies."
You can learn more about this toolkit from the link below.
Source: Microsoft