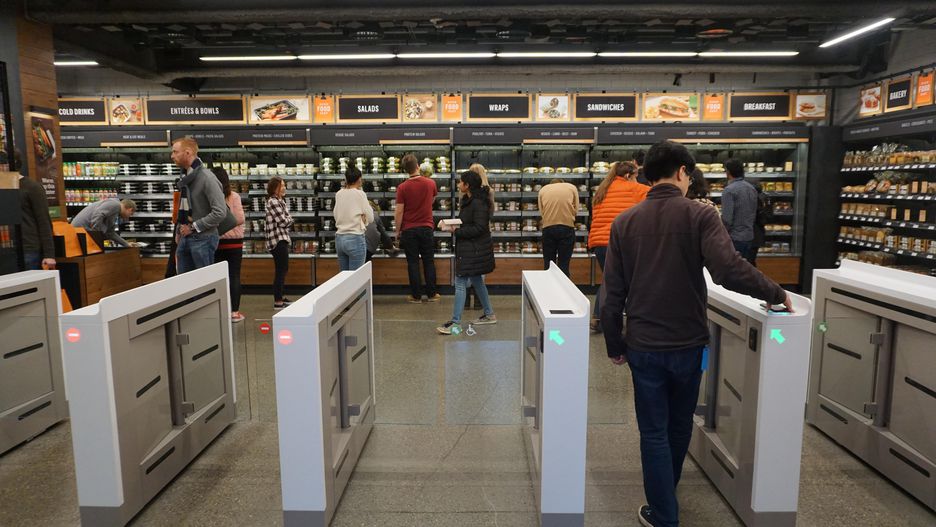 Reuters report that Microsoft is working on an AI-based retail solution which would help retailers take on Amazon Go, Amazon's automated stores where customers can simply walk in, pick up items and leave the store without having to pass through a checkout process.
The work is being led by a small team of 10-15 people in the Microsoft Business AI team and has been presented to Satya Nadella.  It involved a host of technologies including Microsoft Azure and an Intelligent Edge device which would cut down on traffic to the cloud and therefore cut down on cloud costs to retailers, who already have thin margins.
Microsoft also hired a computer vision specialist from Amazon Go, and is worked on attaching cameras to shopping carts to track customers' items.  They also studied novel ways for smartphones to play a role in the shopping experience.
Microsoft is already using some of the technology at their own automated checkout at its Retail Experience Center in Redmond and has shown it off to retailers from around the world. A partnership with Walmart is being rumoured.
Amazon's automatic checkout technology was called "the future of checking out for convenience and grocery stores," by Gene Munster, head of research at Loup Ventures in Minneapolis, who notes the market is worth $50 billion and may eviscerate jobs from millions of checkout workers, one of the most common jobs in the USA.