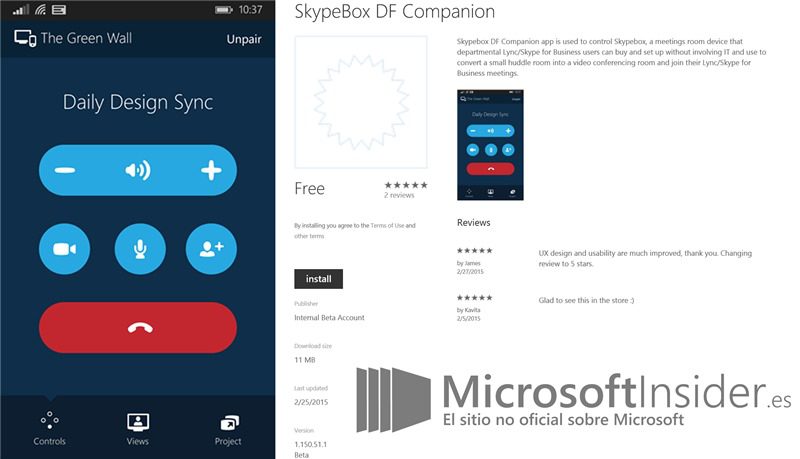 MicrosoftInsider have uncovered a new Microsoft app in the Windows Phone Store.  The app, published by Microsoft's Internal Beta Account, is a SkypeBox Companion app, which allows users to control the dedicated Skype hardware from their phone.
The description notes:
Skypebox DF Companion app is used to control Skypebox, a meeting room device that departmental Lync/Skype for Business users can buy and set up without involving IT and use to convert a small huddle room into a video conferencing room and join their Lync/Skype for Business meetings.
While there are already a number of Skype boxes around, I suspect none are the actual device Microsoft is set to release. Its nice to see it will come with a Windows Phone app out of the box, particularly since the Skype team is not particularly known for their love of Windows Phone.