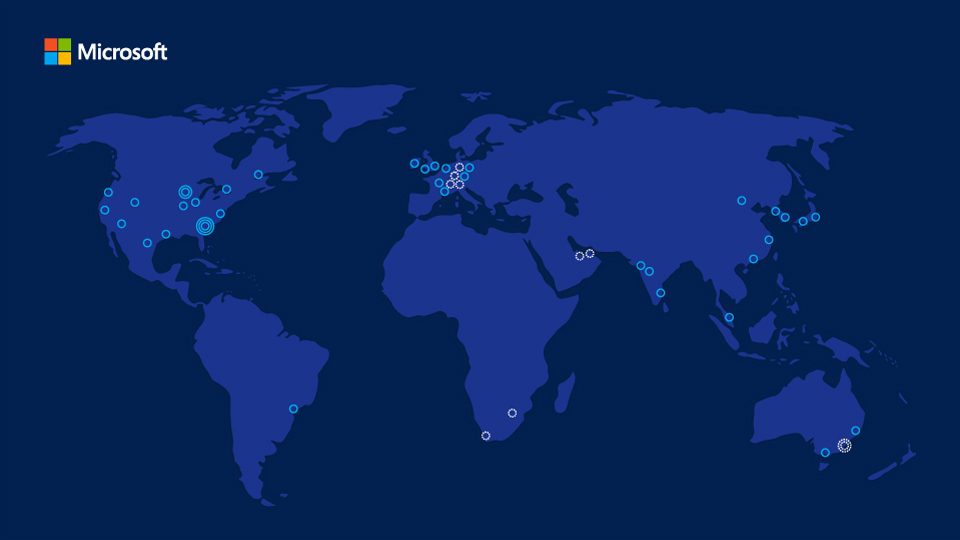 Microsoft today revealed its plans to expand its cloud services in Europe and the Middle East. Microsoft said that they will be opening new datacenter in Switzerland (specifically in Geneva and Zurich) and the United Arab Emirates.
Microsoft also announced that they are expanding their cloud offerings in Germany. Microsoft is planning to offer Microsoft Azure, Office 365 and Dynamics 365 from new datacentre locations, in addition to the options currently available in Germany.
"The new cloud services enable customers to digitally transform their businesses empowered by Microsoft's global network and the latest innovative services while meeting their compliance requirements to store customer data in Germany," said Sabine Bendiek, Area Vice President, Microsoft Germany.
Microsoft today also announced the general availability of Azure and Microsoft 365 in France. Microsoft is planning to bring Dynamics 365 to France in early 2019.
"We are convinced that this opening is the beginning of a new adventure – one in which we want as many French organizations and companies as possible to embark on, in order to accelerate the digital transformation of our ecosystem," states Carlo Purassanta, General Manager, Microsoft France.
Source: Microsoft