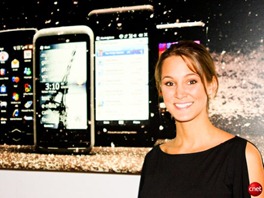 CNET has uncovered a bit more detail about the supposed Windows Phone 7 launch on October 11th.
It appears that in fact it will not be a pure Windows Phone 7 event, but just the second instalment of Microsoft's now annual Open House, held in New York last year also, at which time Windows Mobile 6.5 was shown off.
While it is likely a number of Windows Phone 7 handsets will be shown off at the Broadway event, expect the event to also emphasise other new Microsoft technologies such as Kinect or Windows 7 tablets.
This does still leave the question if Microsoft will have a real blow-out event surrounding the Windows Phone 7 launch, as is expected, or if the launch will actually be pretty low-key, based around OEM announcements.
Read more at CNET.com here.