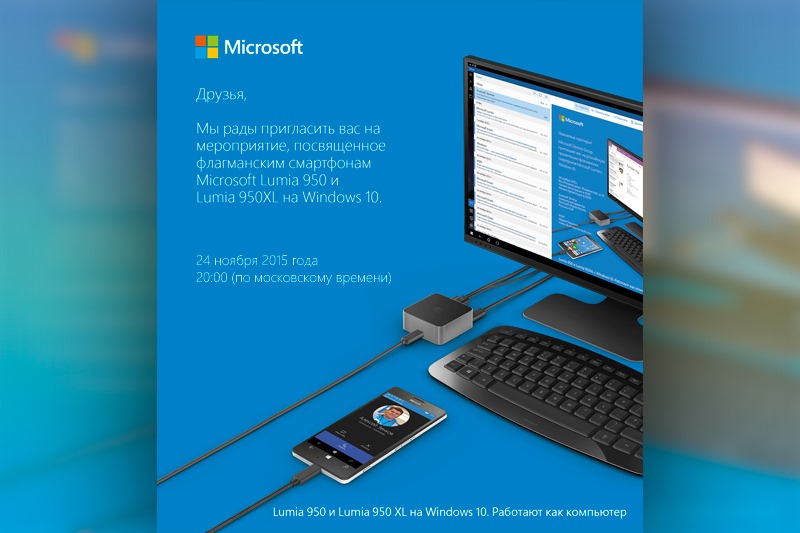 While Microsoft has done very little to celebrate their first flagship Windows phone in nearly two years in USA and elsewhere, in Russia Microsoft is pulling out at least a few stops to launch their new Lumia 950 and Lumia 950 XL.
They have sent out invitations to Russian media for an event to be held at 8PM on the 24th November in Moscow where devices will be demonstrated.
Pre-orders for the handset has in fact already opened in Russia at Microsoft's N-store with the handset being offered with interest-free instalments for a limited time, with delivery pencilled in for late November, presumably soon after the 24th.
Russian site MS-Devices.com, who first reported the news, will be attending the event, and will be live streaming it. Check their site here for the latest on the Russian launch.
Source