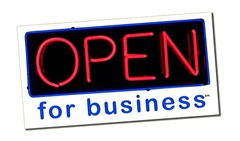 Microsoft Business Division President Stephen Elop told CNET correspondent Ina Fried that recent rumours of Microsoft abandoning the enterprise mobility market were unfounded.
While he admitted the new interface was designed to appeal to consumers more than other versions of Windows Mobile, he assured Fried his unit is investing more in software for Windows phones than ever before.
"The business division is more involved than ever before," he said.
Emphasising that those reading Microsoft's move with Windows Phone 7 Series as a move away from the enterprise were misunderstanding the situation, he refused to comment on rumours of Microsoft making a version of Office for the iPhone or iPad.
While the reassurance is welcome, Microsoft has been incredibly low-key about their support for the full range of enterprise requirements, including support for legacy software and multi-tasking, preferring to leave all questions to be answered at upcoming events in March.
Are our business-focussed readers reassured? Let us know below.