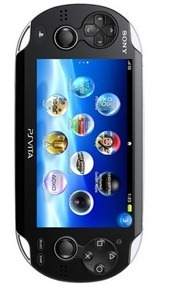 Microsoft's Dennis Durkin believes the PlayStation Vita is doomed
Xbox COO Dennis Durkin spoke to Industry Gamers about their view of the mobile gaming market, including the recently launched and very powerful PlayStation Vita.
"I'm not sure I would want to be launching a dedicated portable device right now into that market. I think the DS – if you look at the 3DS, certainly versus people's expectation's it's not been as successful as people would have thought. So that's a very crowded market and a very, very red ocean right now with a lot of change happening. So I'm not sure it's [a good idea]," he said.
Microsoft has said repeatedly that Windows Phone 7 was their portable gaming device, and there are increasing evidence of ever deeper integration and capabilities including multiplayer gaming and in-game voice chat in Windows Phone 7 Mango.
"You only have a certain number of bets you can make as a company and you have to decide what you want to put your wood behind and I'm just not sure that that's a place (a dedicated handheld console) that I would put mine."