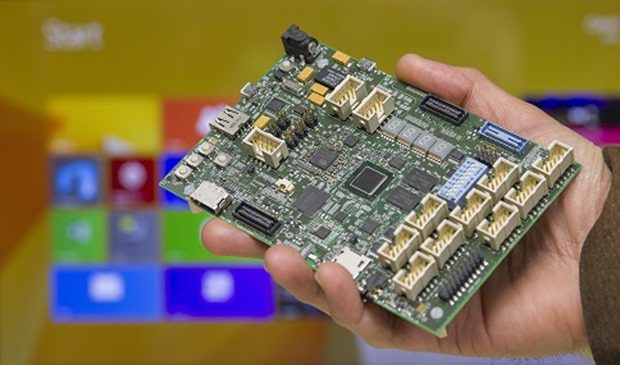 On Channel 9 Microsoft has been discussing driver development using the Intel Sharks Cove development.
The small ATOM-powered PC can be used to develop drivers using Visual Studio, and Microsoft noted that the modern drivers developers create can be used for tablets, but also future Windows Phones.
Interestingly Microsoft does not have a similar solution available for ARM, and was not ready to announce one either.
There has been talk as far back as 2012 of Microsoft releasing x86 phones, with Intel saying:
"We would be [interested] when we see that this market has a good chance to return our money that we have invested into this," Eul said. "Our roadmap has devices that can support Windows also on phones. So we can do that. The hooks for doing that [are] there."
With even small cheap Windows tablets now running Intel chips, and Windows Phone and Windows RT merging, could we soon see "Windows Phone" tablets running on Intel x86 tablets?
Read more about the Dev board here.