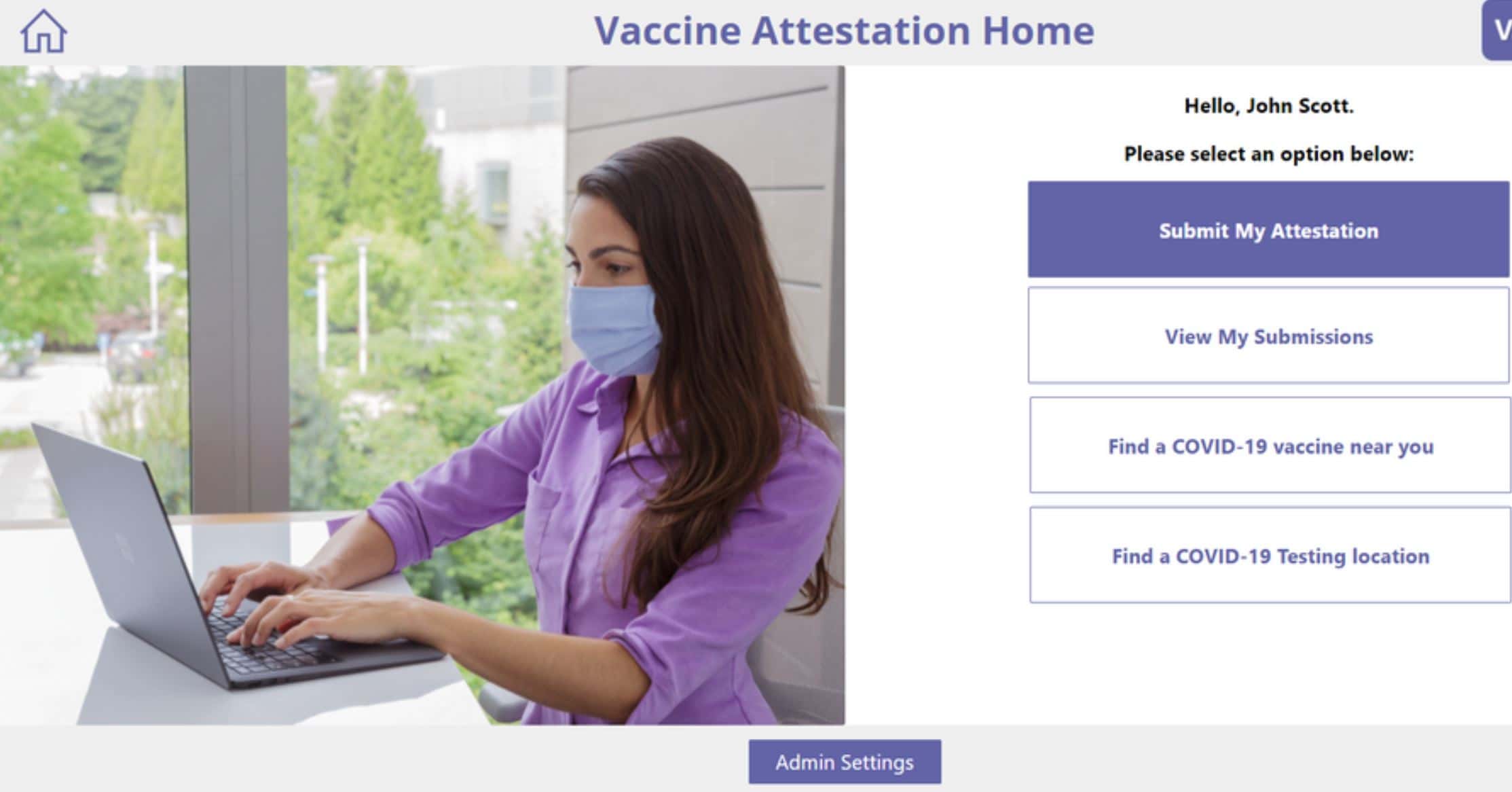 Microsoft today announced the availability of the Microsoft Teams Vaccination Attestation application (VaxApp). Microsoft created this application in response to President Biden's COVID vaccination attestation mandate. The US government now requires all employers with 100 or more employees, to ensure their workforces are fully vaccinated or show a negative test at least once a week.
The VaxApp is a low-cost solution for government organizations that already have Microsoft Teams deployed in their workplace.
VaxApp features:
Submit an Attestation: Easily submit an attestation for yourself or on behalf of another person.
View Attestations: Easily review your history of attestation submissions.
Admin Console: Export attestation data for simplified reporting.
Source: Microsoft