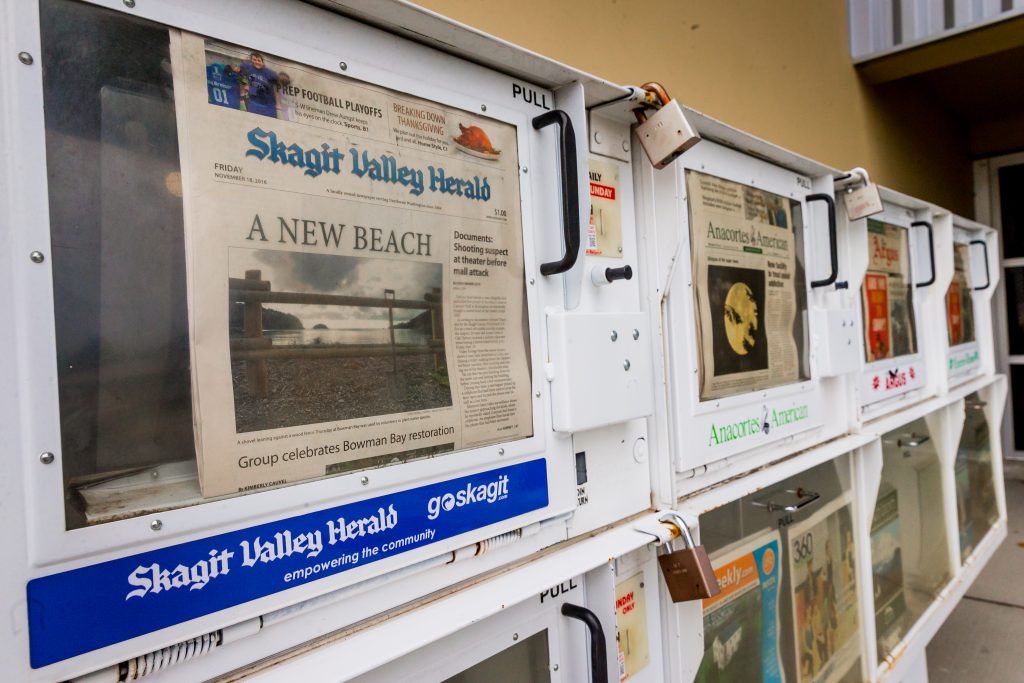 Seattle-based Pioneer News Group, a company which operates 23 newspapers in Washington, Oregon, Idaho, Utah, and Montana, has partnered up with Microsoft to provide its subscribers with free Windows 10 tablets. Those who sign up for a $15/month, one year digital subscription with participating newspapers will get a free Windows 10 tablet with the subscription, and the option to have the Sunday newspaper delivered to their homes.
The tablet comes pre-installed with the newspaper app, called uReporter, which will be available for Windows, Android, and iOS devices. The app will not only let users read news, but also update their own news.
"People still look to the newspaper for information, and it's still valued," says Pioneer Chief Operating Officer Eric Johnston, who has been involved in journalism since he became a reporter in eighth grade for his school newsletter, published with an IBM Selectric typewriter. "If we can keep readers engaged, that's part of the battle of keeping the newspaper a vibrant piece of the community, whether it's in print or not."
Pioneer COO Eric Johnston met a few Microsoft execs while playing golf in 2014, and after a few discussions, the Redmond giant helped connect Pioneer with Posh Technologies, an app developing company with experience building mobile solutions for news organizations. Posh then built the uReporter app using Microsoft's Universal Windows Platform.
You can read more information about the collaboration here. You can grab the app below.