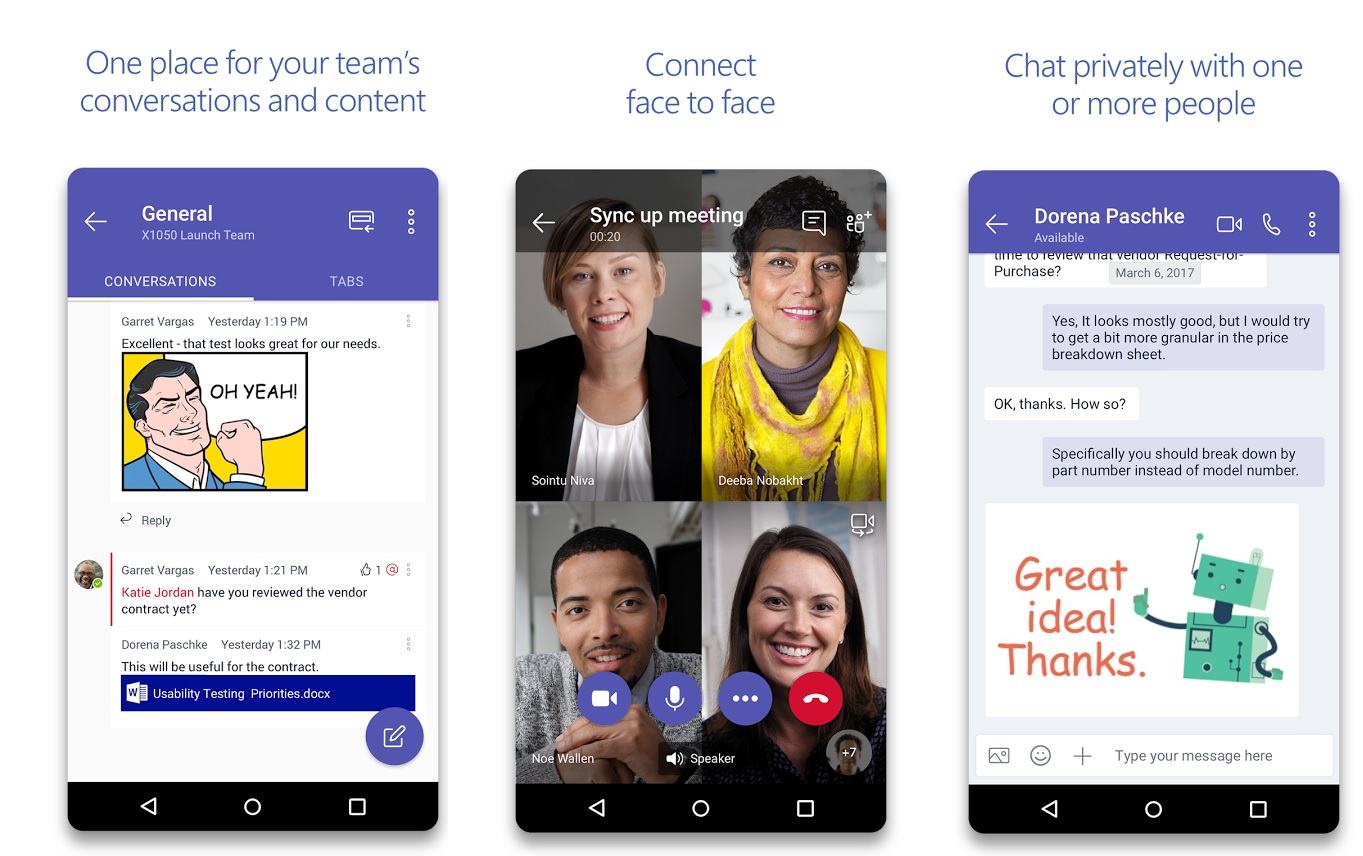 Microsoft Teams app for Android devices was updated in Play Store yesterday. This v1416 update comes with several new improvements. You can now turn off push notifications for specified times to avoid unnecessary disturbances during meeting, etc. You can also now participate in Yammer discussions during live events from your Android device.
Catch up on your missed meetings from mobile as Microsoft Teams app now allows you to play meeting recordings in the app. This update also allows you to schedule personal events and view your organization chart.
Download the updated app here from Play Store.