Is Copilot the best AI companion out there? Help us find out by answering a couple of quick questions!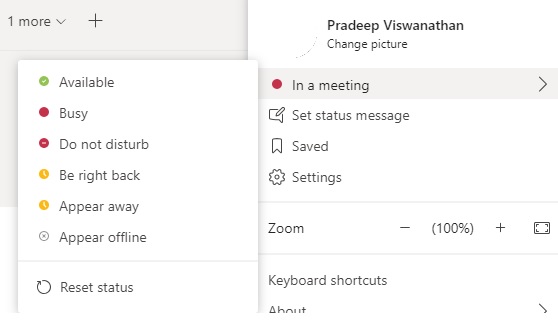 Microsoft Teams automatically sets the status in some cases like when you're in a call. You can also explicitly set it yourself by going to your profile at the top of Microsoft Teams, and select one from the list. Until now, Microsoft Teams only had following status:
Away
Busy
Do not disturb
Be right back
Available
Recently, Microsoft started testing the new "Appear offline" status. Yesterday, Microsoft announced they have completed the rollout of "Appear offline".
What is "Appear offline" status?
Think about a simple user action to let your network know you are not connected, available to engage. While Microsoft Teams offer "Do not disturb" and "Away" states, these states still make people believe you are actively working. Not happening with "Offline"!
Source: Microsoft