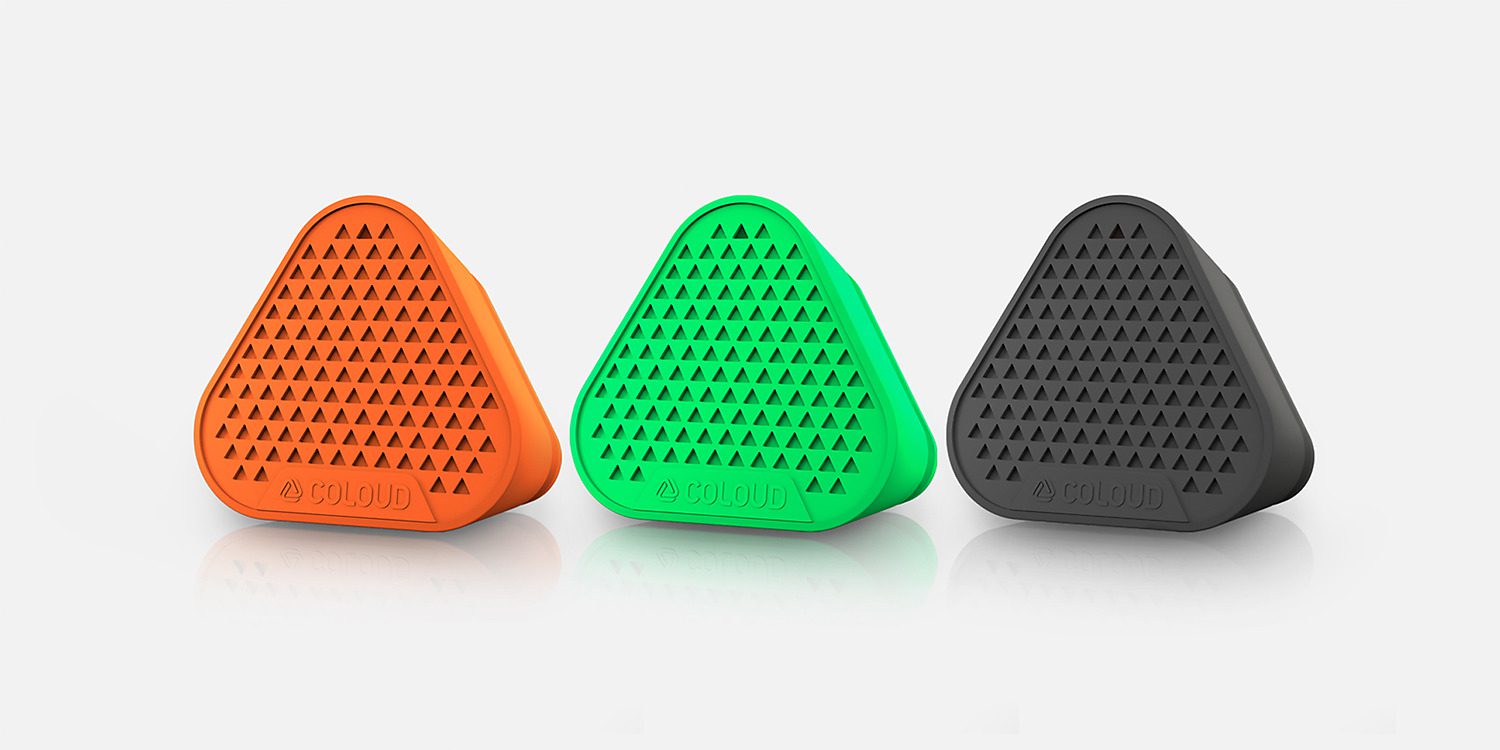 Along with the announcement of Nokia Lumia 530 WP8.1 device, Microsoft also revealed Bang mini speaker by Coloud. Coloud Bang portable speaker can be connected to your phone via the 3.5mm headset jack, and this rechargeable speaker provides great sound for up-to 8 hours. Also, you can daisy chain two or more speakers together to make your music sound even better.
Official Microsoft Devices group blog spoke about the design of this affordable speaker to Nils Norén, Technical Manager at Zound Industries. He said the following,
"In fact, everything we create is driven by design. Once we've perfected the design, it's then that we figure out how to make it all work internally." You'll notice that the Bang doesn't look like you're conventional speaker; they're usually round. This one is triangular.

"This design was actually thought up by one of our interns. We loved the shape of it and fortunately, after sound development began, we realised we could make it all work," mentions Nils. On top of the Bang is the speaker grille where even the speaker holes are triangular. Behind this is a mesh that allows for some moderate levels of outdoor use.

"We've made the Bang to be fairly robust. It's perfect for home use and great for garden parties, or at the beach (but not water resistant)," reassures Oscar Axhede, Brand manager at Zound Industries.
Read more at Conversations.