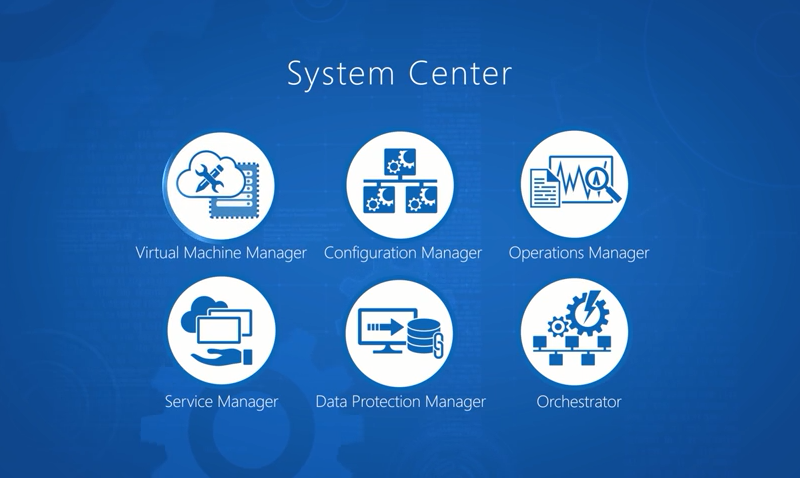 Microsoft has a new technical preview of System Center now available to users.  The company designed System Center to unify datacenter management in the cloud.  To download the latest technical preview for Microsoft System Center, it is available on the TechNet Evaluation Center. Currently, Microsoft plans to launch System Center 2016 at the Ignite conference in late September.
New Features:
'New Software' indicators in Software Center: The Software Center Applications, Updates, and Operating Systems tabs now show what software was recently added. Numbers in the navigation pane show how many new pieces of software are in each tab.
Application Requests from Software Center: Users are now able to request approval for applications and view the request history for applications in the Application Details view in Software Center. The Request button in Application Details no longer redirects to the web-based Application Catalog.
Improvements to Asset Intelligence: We have added a field to the properties for inventoried software that lets you set a parent and child relationship with other software. In the Inventoried Software list, you can view the parent of any software and also hide all child software.
Keyboard Translation for Remote Control: By default in a remote control session, characters typed on the viewer's keyboard are sent to the controlled device instead of the keys – whether or not their keyboard layouts match. This behavior may be turned off in the Remote Control viewer Action menu.
Improvements to the Prepare ConfigMgr Client for Capture task sequence step: The Prepare ConfigMgr Client step will now completely remove the Configuration Manager client, instead of only removing key information. When the task sequence deploys the captured operating system image, it will install a new Configuration Manager client each time.
The software is a key component of Microsoft's cloud management strategy.  The company will release two versions of the final software next month.  The Standard Edition limits users to 2 operating system environments (OSE).  The Datacenter Edition removes that limitation.  But prices vary depending on the needs of each customer.
To learn more about the latest version of System Center, click here.
System Center 2016 demo tour