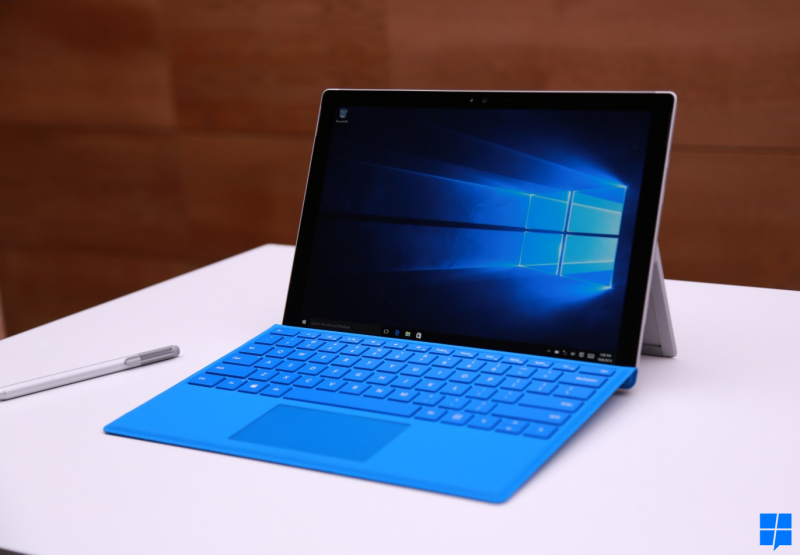 Microsoft's latest tablet, the Surface Pro 4 is now available for sale in Saudi Arabia through retailer Al Falak Electronic Equipment & Supplies, a long time distributor for Microsoft. The tablet will be available in addition to the full range of Surface accessories.
The following specification variants will be rolled out to market, including: : Intel Core i5, 4 GB RAM, 128 GB storage; Intel Core i5, 8 GB RAM, 256 GB storage; Intel Core i7, 16 GB RAM, 256 GB storage; and Intel Core i7, 16 GB RAM, 512 GB storage. In addition to those various configurations, the touchscreen 12.3 inch tablet includes various ports, including a full-size USB 3.0, Mini DisplayPort, microSD card expansion slot, Micro USB port, and a headset jack. President and CEO of Al Falak Ahmed Ashadawi stated:
"As a distributor of Surface Pro 4 in the Saudi Arabia, we are demonstrating, once again, our successful partnership with Microsoft Arabia and our shared commitment to meet and anticipate the needs of our customers as well as exceed their expectations. By making it available for the first time, we are providing the local market with a new cutting-edge device designed with unmatched features to outperform both laptops and tablets existing in the region today,".
The tablet also takes advantage of the optional Surface pen, and with the new Windows Ink platform available with the Windows 10 Anniversary Update, the timing of this launch makes for a killer device.