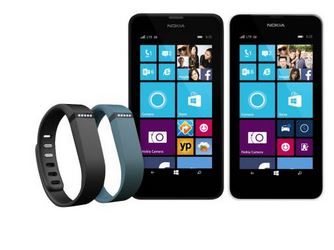 Following the availability of official Fitbit app in Windows Phone, Microsoft Store has now started selling Nokia Lumia 635 + Fitbit  Flex bundle starting $149. The bundle includes No Contract Nokia Lumia 635 for T-Mobile (White) or the Nokia Lumia 635 for AT&T (Black), and a FitBit Flex in the color of your choice.
FitBit Flex wristband tracks your steps, distance, and calories during the day, and monitors your sleep patterns at night.
Check out the listing here from Microsoft.