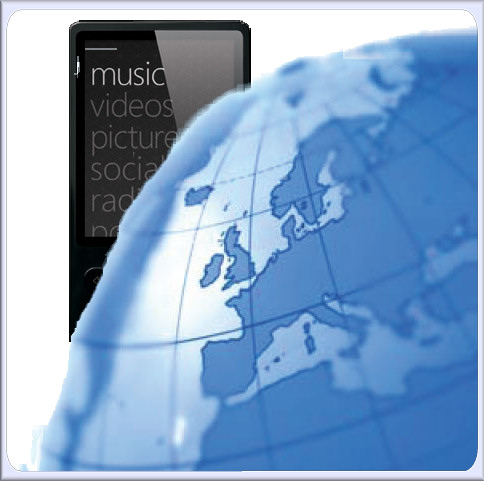 In likely the last rumour post regarding the Zune phone, we bring you this job posting from the Entertainment and Devices Division.
EDD is looking for European Business Development Manager to acquire music content for use on Zune, Xbox and also Windows Mobile.
This should be good news for European readers who have so far been left out completely from the ZuneHD party.
Hopefully we will learn A LOT more tomorrow directly from Microsoft.
Business Development Manager – Music Acquisition(259539 -External) Job

Date: Feb 13, 2010

Location: London, GB

Location: United Kingdom, London
Division: Entertainment & Devices Division
Business Development Manager – Music Acquisition, EMEA, Content Acquisition & Strategy Team ("CAST")
Media & Entertainment Group ("MEG")

The Entertainment & Devices Division ("E&D") is seeking an experienced business development professional to drive European content licensing in digital music. This is an exciting opportunity to make a high-impact contribution as part of a rapidly growing business in digital entertainment. The position will support E&D divisions including Zune, Xbox and Windows Mobile.

The Content Acquisition & Strategy Team ("CAST") is tasked with securing content for E&D's music service efforts globally. The team's primary functions are:
• Work closely and effectively with E&D product teams to inform their product planning by helping them balance the need to innovate while having a high likelihood of successfully securing content that will be attractive to consumers and meet business objectives.
• Generate enthusiasm and excitement for E&D music efforts with target content licensors by engaging and communicating opportunities effectively
• Negotiate and execute content licensing agreements with target content providers with terms and conditions that meet or exceed E&D's business needs
This individual will work within this organization and have the following specific responsibilities:
• Drive local music content acquisition efforts in EMEA
• Own the relationships with EMEA-based Microsoft subsidiaries and product teams
• Own and manage music content licensing relationships with key local licensors and music distributors.

This individual will work closely with the Director of Business Development, CAST to develop and coordinate partner priority, negotiating strategies and closing positions. All CAST members are expected to work closely and successfully with internal and external counsel as well as external consultants retained to assist in execution. Success for this position will ultimately be determined by this individual successfully securing high value content for distribution over E&D's music service platforms in EMEA under terms that both Microsoft and our partners believe support our business goals.

Candidate must have demonstrated experience leading negotiating teams for music content licensing agreements. Inbound major label music licensing and digital experience is preferred. In addition the candidate must have excellent analytical, oral/written communication, problem resolution, and decision-making skills. The ability to effectively manage ambiguity and interact with multidisciplinary teams across the company in order to negotiate successfully with counterparts at content companies is critical to success. Candidates must be based in London. Candidates must have a minimum of an MBA or JD and extensive related content licensing experience in the music industry.
Read the job posting here.