Microsoft today announced that SQL Server 2016 will be generally available on June 1, 2016. SQL Server 2016 will allow organizations to build mission-critical, and business critical intelligent applications with the most secure database, the highest performance data warehouse, end-to-end mobile BI on any device, in-database advanced analytics, in-memory capabilities optimized for all workloads, and a consistent experience from on-premises to cloud.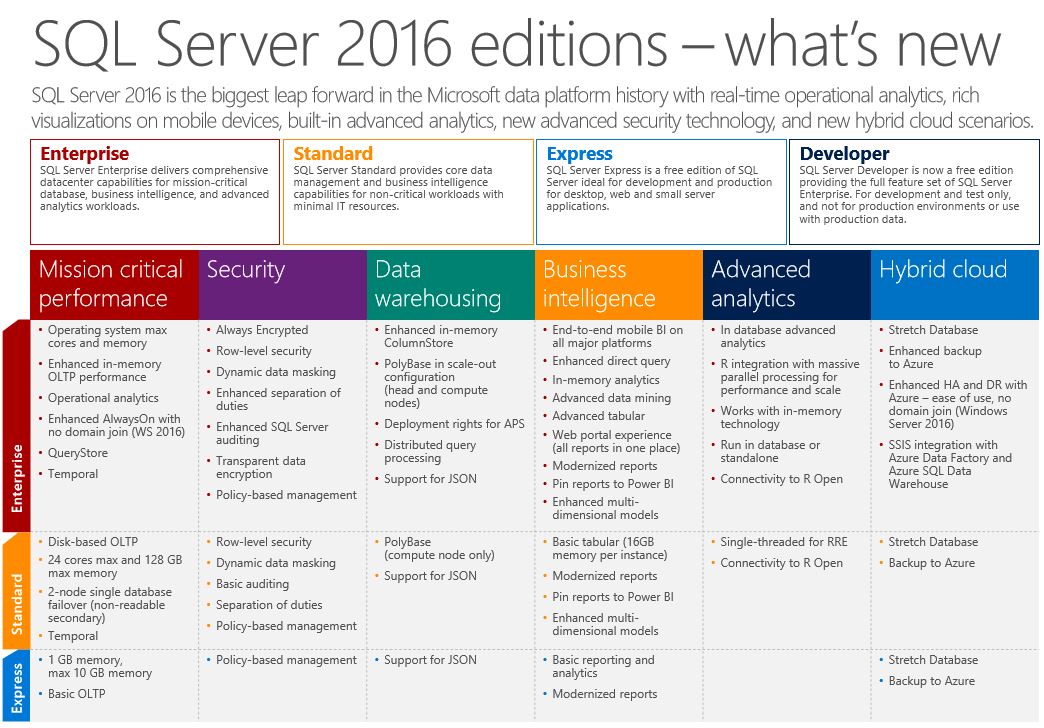 Microsoft also highlighted that today, Lenovo published a new #1 TPC-H 30 TB world record using SQL Server 2016 and Windows Server 2016 on Lenovo System x3950 X6. This result, in addition to recent benchmarks by software and hardware partners, as well as key applications across variety of workloads, proves that SQL Server 2016 is the fastest in-memory database on the planet for your applications.
The SQL Server 2016 editions include Enterprise, Standard, Express, and Developer. SQL Server 2016 Developer edition will be a free download to enable broad access to and development on the full capabilities of the latest SQL Server release.
Read about this announcement in detail here. If you are interested, you can download and test out SQL Server 2016 Release Candidate (RC) 3, get ready to upgrade and migrate to SQL Server 2016.