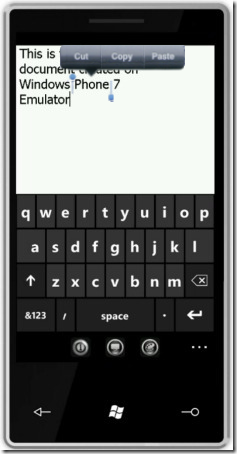 Previously we have heard many mixed messages regarding Copy and Paste in Windows Phone 7. Some member have been pretty strident about the lack of need for the technology, feeling their context sensitive one-click system was more than enough for most people.
At a DedvDays presentation in the Hague however program group manager Charlie Kindel acknowledged the howls of protest heard across the internet.
"We've heard your feedback loud and clear," said Kindel. "We look at this case and we will do the right thing,"
He said Microsoft was now working on a "good' implementation of the copy-paste functionality in Windows Phone 7" although it is not clear if this will make it to the first release on devices.
Is this enough to entice our readers to the new OS? Let us know below.
Source: Tweakers.net via Allaboutphones.nl