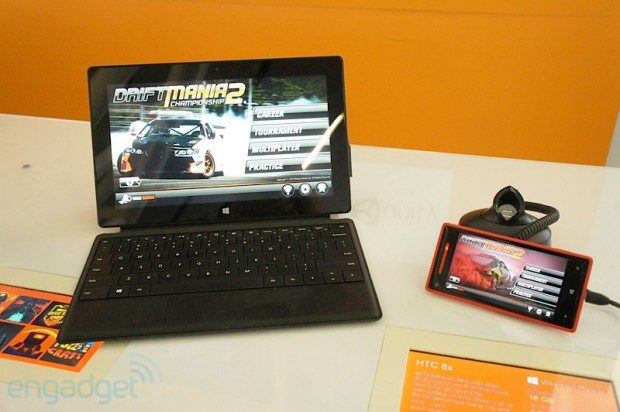 Microsoft was present at the Games Developers Conference 2013, trying to woo mobile developers to support Windows Phone and Windows 8/RT.
One of the main ways Microsoft hopes to do this is by making it easier for developers to simultaneously developer and also port games from other platforms to Windows Phone.
To this end Microsoft has secured the support of middleware companies such as Unity, Marmalade and Havok, all widely used by developers to ease the creation of games.
At GDC Larry Lieberman, Senior Product Manager for Windows Phone development, showed off some games developed using these middleware, including Drift Mania Championship 2, a racing game built using Unity that's available for Android, WP8 and Windows 8.
The game supports peer-to-peer racing via WiFi and the MOGA Pro Bluetooth-powered gaming controller.
Microsoft also showed Sixth Planet and Propel Man as examples of games made with Marmalade, while they showed off a tech demo made with  Havok.
See the demo in a video posted by Engadget after the break.
Via Engadget.com