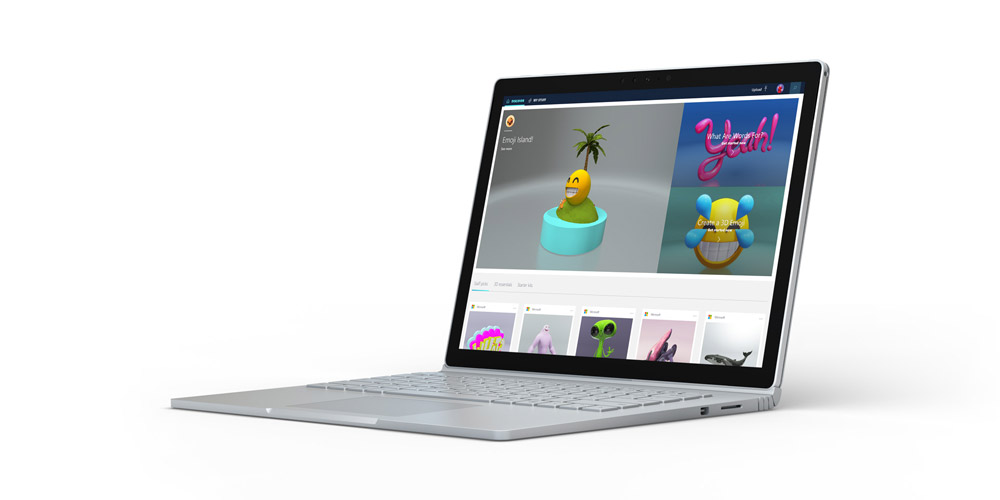 Windows 10 's Creators  Update focuses heavily on 3D, and Microsoft is making sure Insiders take advantage of that by offering a series fo apps and services to allow them to create and share their 3D creations.
Remix 3D  is a website that allows Windows users to share their 3D creations with other creators and be inspired by them
Microsoft shared a few of those creations online today to show how users of the Windows Insider programs have made use of the new in-box tools on Windows, and they are pretty cool to see.
If you're interested in joining Remix Preview, all you have to do is head to this site here and register. You'll need to be over 13 years old and have a Microsoft Account (this includes Skype accounts which have become enabled). You'll also have to have a Microsoft account which is located in the U.S, UK, Canada, Austalia or New Zealand. Microsoft will be updating to other countries soon, but these are the only ones supported for now.
Microsoft recently added a new tool to Windows 10, the View 3D app.   The app promises to " enable everyone to easily open and view 3D models inside of Windows". While it is limited to English only for now, the firm is committing to adding more languages as time goes on. With Remix 3D, View 3D, Paint 3D and more, it is clear that Microsoft is committing big time to helping users of Windows "create" in new and innovative ways.
What do you think about the 3D creativity tools in Windows 10? Let us know in the comments below.