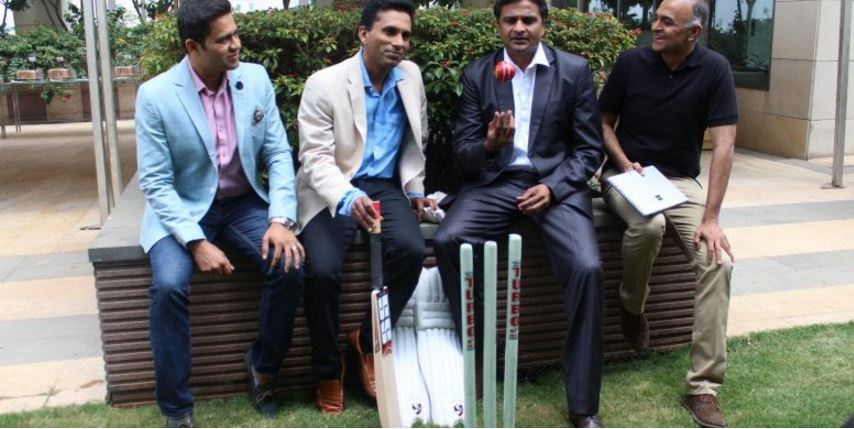 Microsoft yesterday showcased the power of advanced data analytics and machine learning in sports at the Machine Learning & Data Sciences Conference in India. They have created a machine learning based platform that offers insights into improving accuracy of predicting target scores in weather-interrupted T20 cricket matches. The platform is now available as a Jupyter notebook in Microsoft's Cortana Intelligence Gallery along with a step-by-step guide for the developer community to build on and make further improvements in the approach across multiple areas such as playing conditions, weather and cricket grounds.
Former Indian cricketers Javagal Srinath and Aakash Chopra, and Microsoft executives – Joseph Sirosh and Meetul Patel, participated in a discussion moderated by Shamya Dasgupta of Wisden to discuss on the growing impact of technology in sports and how application of Microsoft's Machine Learning in cricket can be an opportunity for a data-driven approach to cricketing decision making.
Delivering the keynote at the conference, Joseph Sirosh, Corporate Vice President of Data Group at Microsoft, said, "Data is a strategic asset which, when combined with the cloud and advanced analytics, has the potential to accelerate digital transformation for organizations and society, at large. Today, we are pleased to extend our machine learning based platform to developers who can now incorporate multiple parameters to intelligently estimate target scores in weather-interrupted T20 cricket matches. We believe the possibilities are vast – from more precisely estimating target scores to monitoring player condition on the field, and to predicting injuries and taking early preventive action."
Read more about it here.