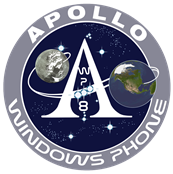 The performance of games and some applications on Windows Phone 7 has been hobbled by the lack of direct access to the metal of the processor, with apps only being able to execute via high level languages such as Silverlight and XNA.
Microsoft has however previously indicated that this restriction will be lifted in the future, and in this job posting we have confirmation that Windows Phone 8 will be supporting Native code in both Apps and Games.
Of course native code increases the risk of applications crashing the entire device, requiring more intense testing than Silverlight and XNA applications, who have access to limited APIs and are tightly sandboxed.
From the job posting from the 16th May for a Software Developer In Test Microsoft intends to build an automated testing structure to make sure native code applications will not bring down the very reliable Windows Phone OS.
Native Code has a number of advantages besides speed, the biggest likely being the ability to more easily port applications and games from other platforms, which could help level the application playing field rapidly with iOS and Android.
See the job post after the break.
Job Category: Software Engineering: Test
Location: Redmond, WA, US
Job ID: 793738-81611
Division: Windows Phone Division

Do you want to reshape the way people interact with their mobile phones and devices?
Do you want to be part of the next wave of innovation after Windows Phone Mango?
Do you want to be part of the ground breaking Next Application platform for the next version of Window Phone?
Do you want to work with marquee customers and MVPs in production of the next wave of Modern Applications and Games and bring them to every Windows Phone near you?
Do you want to be part of a small but killer team working in a startup-like environment who brings next generation high performance Apps to the Windows Phone.
If you answered yes to any of the above questions , then the Development Platform team is the right place for you.
We are looking for talented and eager Software Development Engineers in Test (SDETs) who can jump in and start executing quickly. Someone who has passion for Native code, and a track record for shipping *very* high quality products. We are looking for someone who can truly make Test Infrastructure automation be meaningful and useful, and can drive towards less and less false positives and infra issues. Someone who can be a technical leader for the existing team and drive toward better and more reliable automation.
Find the full job post at Microsoft-Careers here.