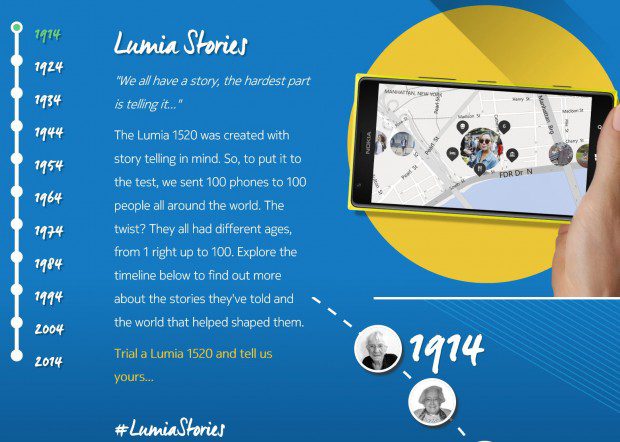 The Lumia marketing team is continuing their experiments to market Lumia devices. The latest one is called "Lumia Stories" because the Lumia 1520 was created with story telling in mind.
"We all have a story, the hardest part is telling it…"
To put it to the test, Lumia team sent 100 phones to 100 people all around the world who had different ages, from 1 right up to 100. You can read the stories each people shared in the timeline from the link below to find out more about the stories they've told and the world that helped shape them.
You can read the Lumia Stories here at Facebook.