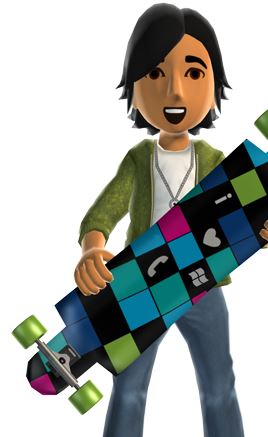 If you remember, few days back Microsoft announced the free Windows Phone themed Xbox Avatar props for users who sign up for Windows Phone newsletter. Few Windows Phone fans out there abused the system to get all the avatar props for themselves leaving other users behind. Microsoft then announced that it will send different redeem codes for the users who signed up for the newsletter later. Today, Microsoft just did that. I just got the redeem code on my email with the following message,
Thank you for signing up for the Windows Phone newsletter through our Xbox avatar gear promotion. Unfortunately, we ran out of codes faster than expected. Along with our sincere apology, we're giving you a new code for our favorite skateboard.
Enjoy your new Xbox Avatar prop!
Thanks Michael and Techblogger for the tip.