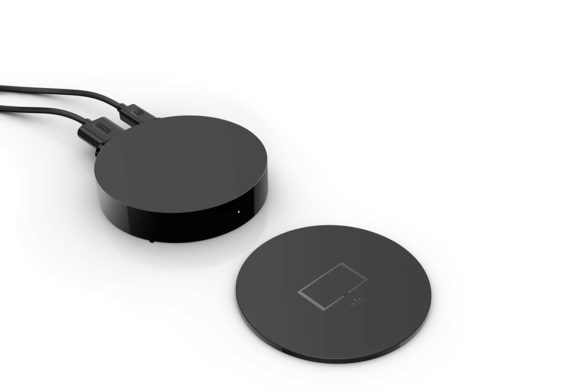 Along with the announcement about the launch of Lumia 930, Lumia 830 and Lumia 730 devices, Microsoft India also announced that Microsoft Screen Sharing for Lumia Phones accessory will be available in India for Rs.5,999. Using this accessory, Apps and media content are instantly mirrored on the big screen.
Use the portable NFC disc to connect, and then share your screen from a comfortable chair or while lying in bed – you don't have to place your Lumia next to the TV. Keep your Lumia with you and share your screen from the best place in the room.
What you see on the TV is exactly what's happening on your Lumia. Touch the NFC disc with your Lumia, and whatever you're doing with it shows up in real-time on the bigger screen – it's seamless mirroring between your Lumia and an HDMI enabled display.
Whether it's a video, an app or a PowerPoint presentation, screen mirroring makes your media content shine. And if pictures are your thing, use the Nokia imaging apps to enhance your photos on the big screen – gather around the TV and show off your creativity.
Microsoft Screen Sharing is designed for your Lumia, but it also works with a wide range of other devices. You can share the screen on Wi-Fi CERTIFIED Miracast™ phones or tablets – more convenient screen sharing, even if you don't have a Lumia.
Watch the video demo after the break.