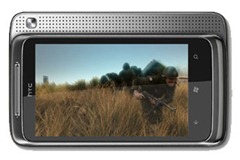 Microsoft today shared their Windows Phone update progress through their blog. Microsoft is noe scheduling 7392 update for HTC Surround on AT&T. Also they have made some progress on delivering update to Samsung Windows Phone devices.
From Windows Phone blog,
We've also made progress on getting the remaining Samsung Focus models updated. We've worked through the last of the technical hurdles with AT&T and Samsung, and are now actively scheduling the final set of tests and the subsequent roll out of updates to Focus handsets with the alternate memory. I don't have hard dates yet.

Finally, we're still working with Orange to resume update deliveries to Omnia 7 phones. I know some of you are frustrated—and I'm sorry about the delay. The team truly thought they were close last week—and are working to close on a schedule.